For years, the fragrance market has been all too aware of the challenges of selling scents online. However, until March 2020, in-store sales made up for the struggles of eCommerce. So, when stores went into lockdown, and shoppers could no longer spritz and sniff a new scent before making a purchase, the industry had to shift hard and fast into a digital way of thinking.
Thankfully, many brands have risen to the challenge. While there's no replacement for testing a perfume in-person, clever marketing tactics have ensured scents still made a splash in 2020. Here, we reveal nine fragrance market insights from this most game-changing of years. From stock levels to social mentions, this is what you need to know…
1. Online out of stock levels tripled between January and September
Monitoring stock levels proved particularly key this year, as omnichannel retailers struggled with a lockdown-triggered shift towards shopping online. The sensorial nature of scents means they're notoriously tricky to market on eCommerce, but when bricks and mortar beauty counters closed, shoppers naturally turned to the digital shelf. And, with an uncertain 2021 ahead, tracking SKUs online will be more vital than ever, allowing fragrance brands to forecast demand and supply for their best selling scents.
2. Over this same period, gift sets accounted for an 8% share of the digital perfume shelf
That's 1% higher than the volume of gift sets in January to September 2019. The distribution of these sets varied greatly from one eTailer to the next, with online pharmacies holding the highest offering. Conversely, online department stores had -19% fewer sets compared to 2019, while online perfume stores remained relatively stable with a -1% dip.
3. Chanel No 5 was the most mentioned fragrance product on social media between January to November 2020
The iconic scent is still setting the fragrance world alight 100 years after it launched, receiving double the mentions in 2020 versus 2019 – largely driven by YouTube. This could be down to celebrations for the scent's centenary year, which have seen Marion Cotillard dance on the moon in a new, dream-like video campaign. The actress, who became the face of No5 in February 2020, has since appeared in videos for Vogue, Glamour and more, promoting a perfume that proves timeless.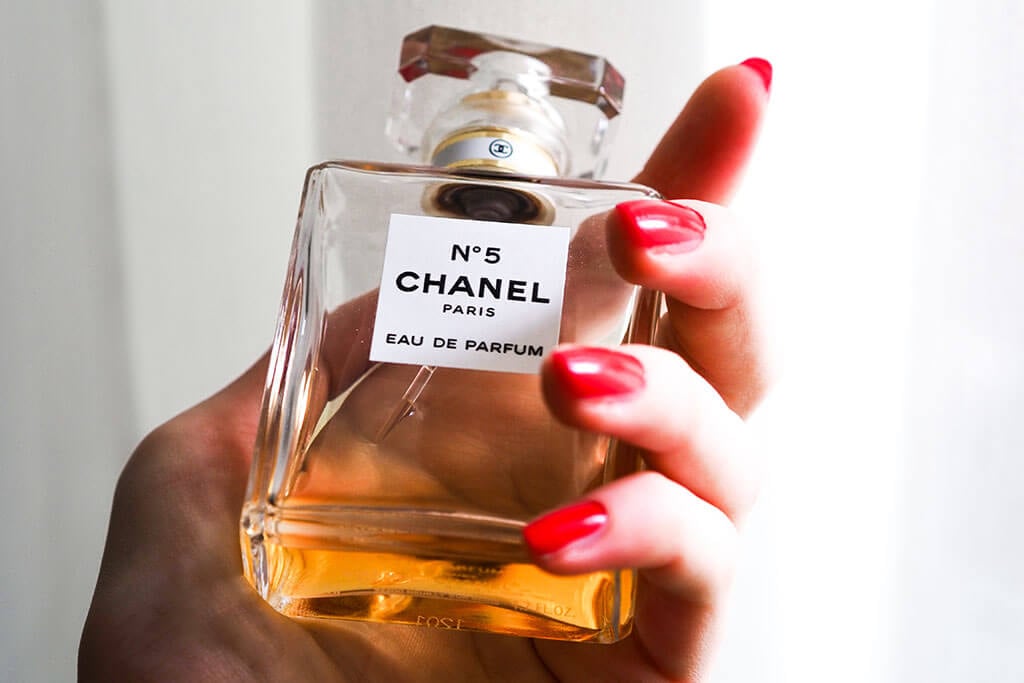 4. Meanwhile, Jo Malone London was the most mentioned fragrance brand
Jo Malone's scent library is set in the memory of many a fragrance fan. You don't have to be a perfume connoisseur to be able to name their Lime, Basil & Mandarin juice at first waft. This year, they delighted fans with a series of new cologne launches, which – alongside their classic collection – helped to catapult the brand to first place for overall mentions. In fact, as well as garnering the highest volume of social media mentions this year, their new Vetiver & Golden Vanilla Cologne Intense became the joint most talked about new scent of 2020.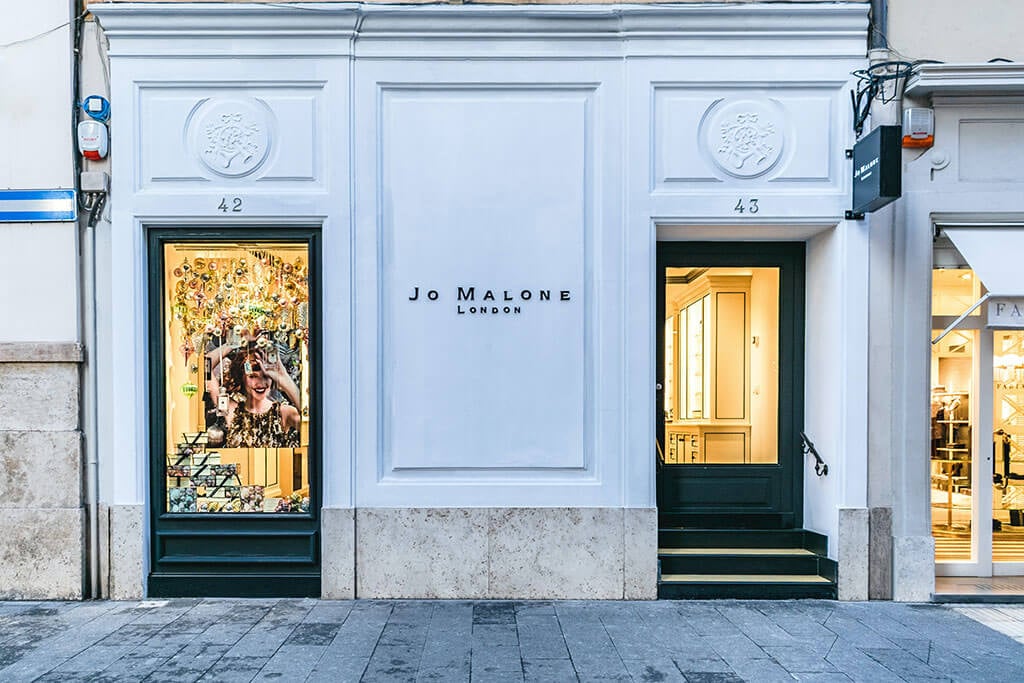 5. Alongside Jo Malone Vetiver & Golden Vanilla Cologne Intense, Tom Ford Rose Prick was the joint most mentioned new fragrance this year
Tom Ford joined the heady Jo Malone cologne to become two of the most mentioned scents of the year. And is it any wonder with an eye-catching, thumb-stopping, headline-making name like 'Rose Prick'? The deliciously decadent juice inside no doubt deserves high praise, but Ford's knack for tongue-in-cheek titles (like 2018's 'Lost Cherry' and 2017's 'I Am F**king Fabulous') helps boost engagement too.
6. 59% of all fragrance mentions appeared on Instagram Stories
That's true for male, female and unisex scents, proving the platform's worth in the fragrance world. Typically used for on-the-fly, more authentic content (versus 'the grid') Stories is perfect for unboxing videos, quick-fire reviews and 'get ready with me' reels.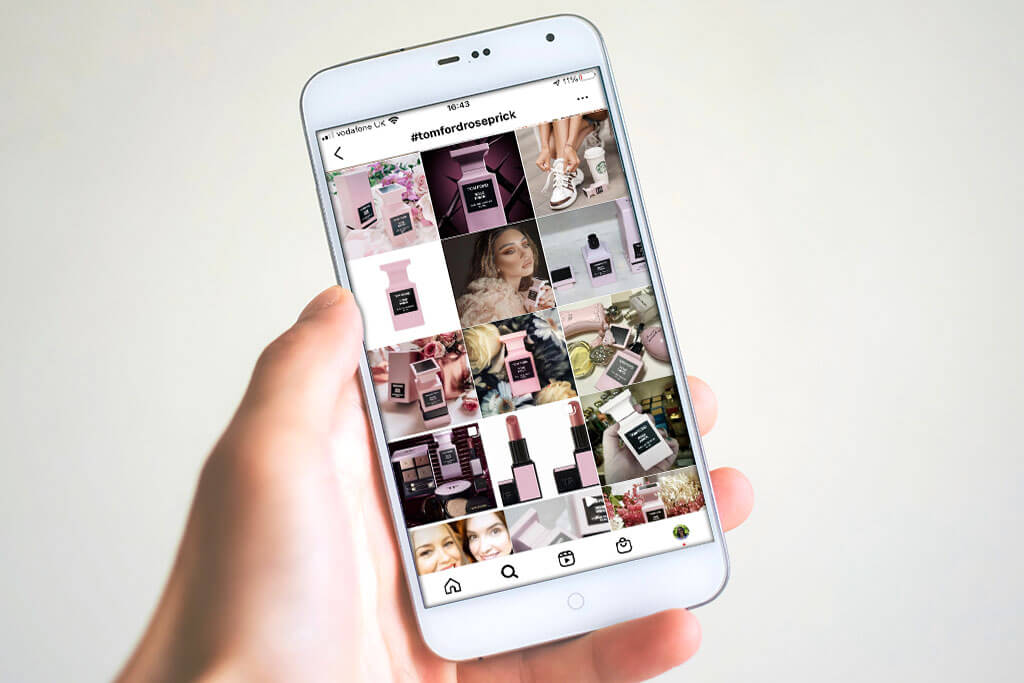 7. The Instagram reach of influencers talking about fragrance is 400 million
Across Stories and grid posts, fragrance-related posts have reached a huge 400 million unique users between January and November this year. That's before you've even reached the peak of the busy gifting period when the popularity of perfume as a present leads to surges in Christmas Day posts.
8. The number one eCommerce site for fragrance was Boots.com
According to SimilarWeb, fragrance fans flocked to Boots.com for their perfume this year, giving the site 233 million views between January and November. While bricks and mortar branches have intermittently paused non-essential purchases (such as scent), the digital counterpart has shown itself to be a mighty force in fragrance eCommerce.
9. Chanel was the most searched for fragrance brand
Beauty lovers weren't just talking about Chanel – they were searching for the brand's perfumes, as well. Google Trends reveals the fashion powerhouse to be number one for fragrance queries. Those who tapped the name into a search bar would have seen a series of brand highlights this year, from Cottilard's aforementioned campaign to the rosy launch of L'Eau Privée.
Next up ... How beauty brands have been driving eCommerce innovation in 2020.