There's no denying it: 2020 has turned the retail landscape on its head, forcing brands across all industries to rethink the ways they reach and speak to their customers. In beauty – a market known for its creativity – that means embracing innovation like never before. And, where better to make game-changing advances than on your digital platforms?
A recent study by McKinsey revealed that beauty brands with scalable eCommerce strategies have reported sales figures twice as high as their pre-COVID-19 levels. The opportunity for digital disruption is there, but it requires agility and experimenting. Here, we reveal five ways brands are cutting through the noise of beauty eComm to come out on top…
1. Adding a Personal Touch
Part of the allure of the beauty market is that it makes shoppers feel special. Add in personalisation – from tailored skincare to bespoke fragrance blends – and that feeling is multiplied. This personal touch can take many forms, with Le Labo's simple yet effective customisation seeing labels printed with the wearer's name – perfect for gifting or posting on Instagram. Tailoring tech also enables brands to tap into the trend, both digitally and quickly, with companies like Kiehl's using AI-driven online quizzes to suggest a skincare routine from their existing range.
And, innovation goes to the next level when brands personalise at product level, shunning one-size-fits-all formulations in favour of something entirely bespoke. On the makeup side, BITE Beauty has become famed for their US-based bricks-and-mortar Lip Labs, where consumers can create their very own lipstick from scratch, customising the shade, finish, flavour and packaging. In the wake of COVID-19, the service has gone digital, with appointments being run via video call, recreating the fun of their in-store experience at home.
Customisable skincare is set to reach dizzying heights in 2021, with the launch of L'Oreal's Perso device. It starts with a smartphone app, which uses ModiFace technology to analyse the condition of your skin, including pore size, wrinkles, blemishes and dark spots. Then, the app layers this data with environmental intelligence that looks at weather, UV index and other elements that impact the complexion. Finally, users enter skincare preferences to further customise their unique formula, before the Perso device dispenses a single dose of your bespoke blend. There's nothing else quite like it.

2. Delving into Video Games
It's a beauty trend that nobody saw coming, but one that's proved surprisingly effective. Not content with dominating Instagram, Facebook and TV ads, the likes of Tatcha, Givenchy and MAC Cosmetics have infiltrated the world of video games, too. Animal Crossing: New Horizons appears to be the go-to for advertisers, and it's easy to see why. It's on track to become the best-selling Nintendo Switch game ever, having sold more than 26 million copies.
So, how does this new class of advertising work? On Animal Crossing, Givenchy is allowing players to digitally apply makeup products to their avatar, or stamp the brand logo on their face. Meanwhile, Tatcha is appealing to the 65-85% of gamers who find wellness themes enjoyable, creating a virtual, Kyoto-inspired island, which players can visit for a 'self-care' break.
MAC Cosmetics has gone down a slightly different route. They've formed an exclusive collaboration with The Sims 4 to create colourful makeup looks, allowing gamers to express themselves through their avatar. This might just be the beginning; Nielsen reveals that video game usage has increased by 46% since March, paving the way for more brands to explore this avante-garde advertising route.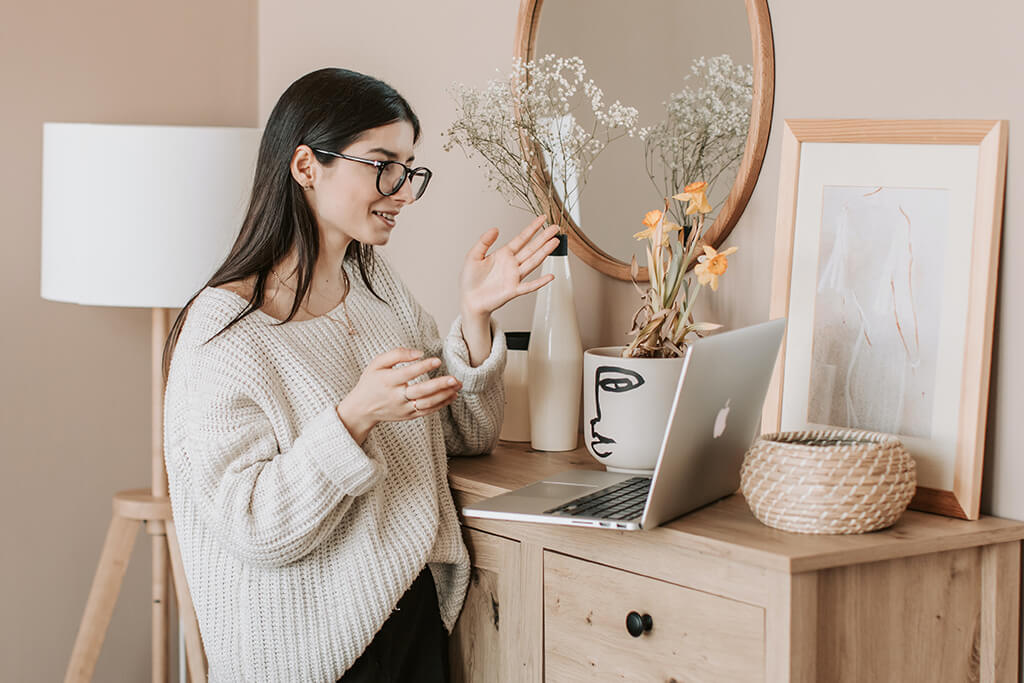 3. Switching Up Social Media
Social media is ever-evolving, with new platforms and in-app features raising the bar for marketers hoping to reach consumers in compelling and creative ways. One of those platforms is TikTok; the musically-driven video-sharing service that launched in 2016, but exploded in popularity at the beginning of the COVID-19 crisis.
Offering escapism and a new way to connect during lockdown, it blew up with both consumers and a growing number of beauty brands who are keeping their fingers on the digital pulse. Now, it's said that, among an index of 143 of the world's top global beauty brands, 15% have an official TikTok account. That's up from 5% in October 2019.
Once on the platform, they're reaching a largely Gen Z audience, where word-of-mouth promotion is proving particularly invaluable. Case in point: after catching on with TikTokers, The Ordinary's AHA 30% + BHA 2% Peeling Solution saw an impressive 426% spike in sales. It's proof that, if brands have the content capabilities, platforms like TikTok are more than just a fad; they're an investment for early adopters, and now is the time to be getting on board.
Another surprise social trend in 2020 has been livestreams. Although Instagram Live launched in 2016, use of the feature increased by 70% from March to April in the US. Over the course of the year, more and more brands have been hosting virtual events via IG Live, whether on their own channels or – to boost their reach – in partnership with eTailers and influencers.
Harking back to video games, even live gaming platform Twitch has emerged as a winner for beauty brands. Last month, influencer Michelle Phan hosted a livestream, in which she played League of Legends while promoting Em Cosmetics' new Daydream Cushion Foundation. The just-launched product accounted for 46% of sales that took place during the livestream, and 45% of the site's traffic for the day was received over that three-and-a-half hour playing period.
4. Taking Consultations Digital
Lockdown brought about a number of changes that will stick around long after the crisis is over, and running digital beauty consultations is bound to be one of them. Bringing the counter experience to shopper's living rooms, it's a practice that's been snapped up by the most digitally-smart brands, with FaceGym, Deciem and Philip Kingsley among them.
Bobbi Brown saw a boost in sales from their Artistry Like Never Before bookable makeup courses, with 46% of shoppers making a purchase within three hours of their meeting. And, now, Charlotte Tilbury is giving the virtual counter a festive makeover by introducing their 'Magical Gifting Fairies'; a Christmas-themed consultation that helps you shop for loved ones.
5. Promoting Eco-Friendly Products
As the average beauty consumer becomes more ingredient- and packaging-savvy, they're not just spending on cosmetics that make them look and feel good – they want their products to do good, too. According to Nielsen, 73% of consumers are striving to reduce their impact on the environment, and 38% prefer buying beauty products that are sustainable.
The good news (for the planet, in particular) is that there's no longer a shortage of eco-friendly beauty. Many new brands are launching with these values as a standard, while established household names are reviewing their eco-conscious efforts. Garnier made headlines in the summer with the launch of the Green Beauty Initiative, presenting a series of environmentally-friendly goals they plan to action over the next five years. Among them was the promise to use zero virgin plastic in packaging by 2025, which will save a huge 37,000 tonnes of plastic each year.
Meanwhile, influencer Jamie Genevieve unveiled her debut makeup line, VIEVE, this month, with 100% vegan, cruelty-free formulas that sold out online in a matter of hours. She's not alone. Many of beauty's digital disruptors – including Glossier, Milk Makeup and Rare Beauty – have set a new benchmark for the market. One in which brands who don't review their impact on the planet are bound to lose out.