By 2027 – just five years from now – the global health and beauty ecommerce market is predicted to reach a huge $449.6 billion in sales. The only way is up in etail, as more and more shoppers click, swipe and tap their way to that new face mask or lipstick, making it crucial for beauty brands to optimise their online presence across every store. And step one is competitive benchmarking; a practice that not only puts performance into context, but allows marketers to pinpoint fresh opportunities for their etail strategy.
Here, we reveal the six beauty etail competitive benchmarks you should be tracking, and how they can reshape your digital success…
1. Share of Voice on Co-Op Ads
Think of co-op advertising like an in-store activation. If you want to get a new launch noticed, thumb-stopping banners on high-traffic etail store pages are the way to go. But not all ad placements are made equal, with some giving you a higher share of voice (SOV) than others. That's why, when choosing ad placements, you should benchmark with competitors to make sure you're gaining the highest visibility. Use an etail ad tracking tool to see which spaces other brands book during key consumer periods, then compare with the projected SOV for various placements to find a high-performing ad spot.
2. Search Engine Rankings
There are two sides to etail SEO benchmarking, and the first encapsulates the world wide web. Your goal here is to track your product pages' search engine rankings against lucrative keywords, and find opportunities to optimise. Look at a mix of branded keywords (e.g. Jo Malone Orange Blossom Cologne) and non-branded keywords (e.g. orange blossom fragrance) for each page, then explore ways to improve your product descriptions so you can rank higher than competitors.
The second side to your SEO strategy involves etailers' on-site search engines. As well as ranking high on Google, you want your vitamin C serum to be easily discoverable when shoppers search, for example, 'vitamin C' on Cult Beauty. Talk to your etail partners about their search algorithms, and make the necessary changes to climb the ranks within the store. To make this task more manageable, start with your top priority pages first before rolling out across your full product portfolio.
3. Product Page Content
The numbers speak volumes. 75% of shoppers agree that product images are "very influential" when it comes to making a purchase, while 73% of online consumers say they are more likely to buy a product after watching videos that explain how it works. Plus, images and videos boost your product pages' SEO performance, making them crucial traffic and conversion drivers. But just one image won't do; the more content you include, the better you can bring your SKUs to life through a screen. Think texture stills, tutorial reels and shots of fragrance notes. Benchmark the number of images and videos you include per page against your competitors' product pages, so you can ensure you're including enough detail to engage, excite and persuade. This also allows you to layer with retrospective sales data to understand the impact of the videos and images on value market share.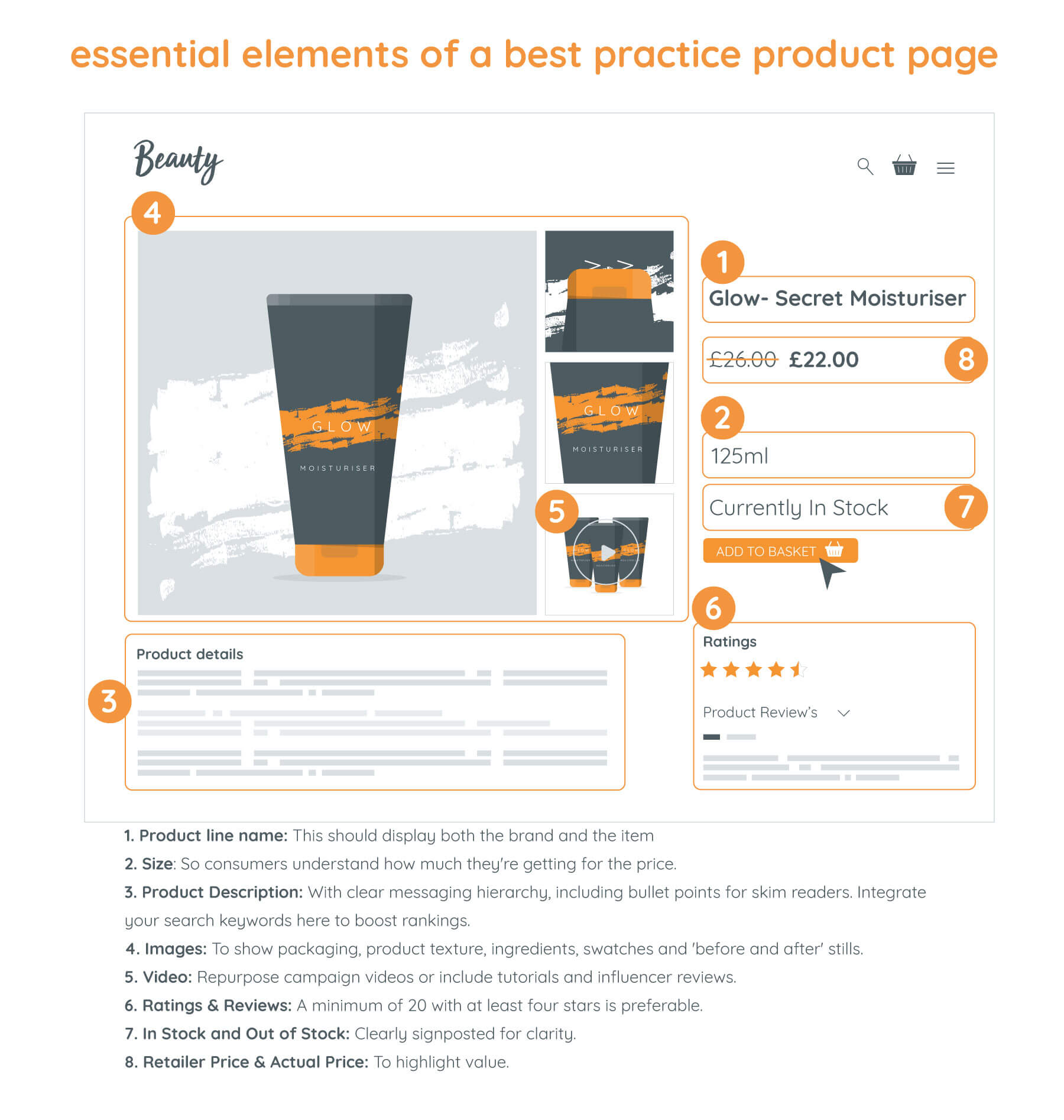 4. Number of Unauthorised Sellers
Unauthorised sellers do more than simply skew your profits and loss accounts; if they offer a bad customer experience or faulty products, they can also damage your brand identity. Brands are making it an increasing priority to clamp down on these third party markets, and marketplace tracking tools are ensuring it's a quicker, easier task. Track how many products are available to purchase through these sellers month on month, and compare with your competitors to understand how big the problem is. By taking steps to identify and act upon unauthorised listings, you can protect your brand, rescue your revenue and gain greater control over your brand equity.
5. Offers and Promotions
If you're noticing an unexplained downward trend in your sales and a peak for your competitors, it's time to benchmark discounts and promotions across your product categories. Sometimes, poor revenue can be explained by a 3 for 2 sale on a similar brand, so make sure you're tracking offers industry-wide to give context to your sales data. Keeping an eye on promotions can also help you make more informed decisions about your future pricing strategy, whether that's introducing more covetable gifts with purchase (GWPs) or rolling out a bulk buy deal. This is especially useful when it comes to key consumer periods, and setting realistic goals across the gifting seasons.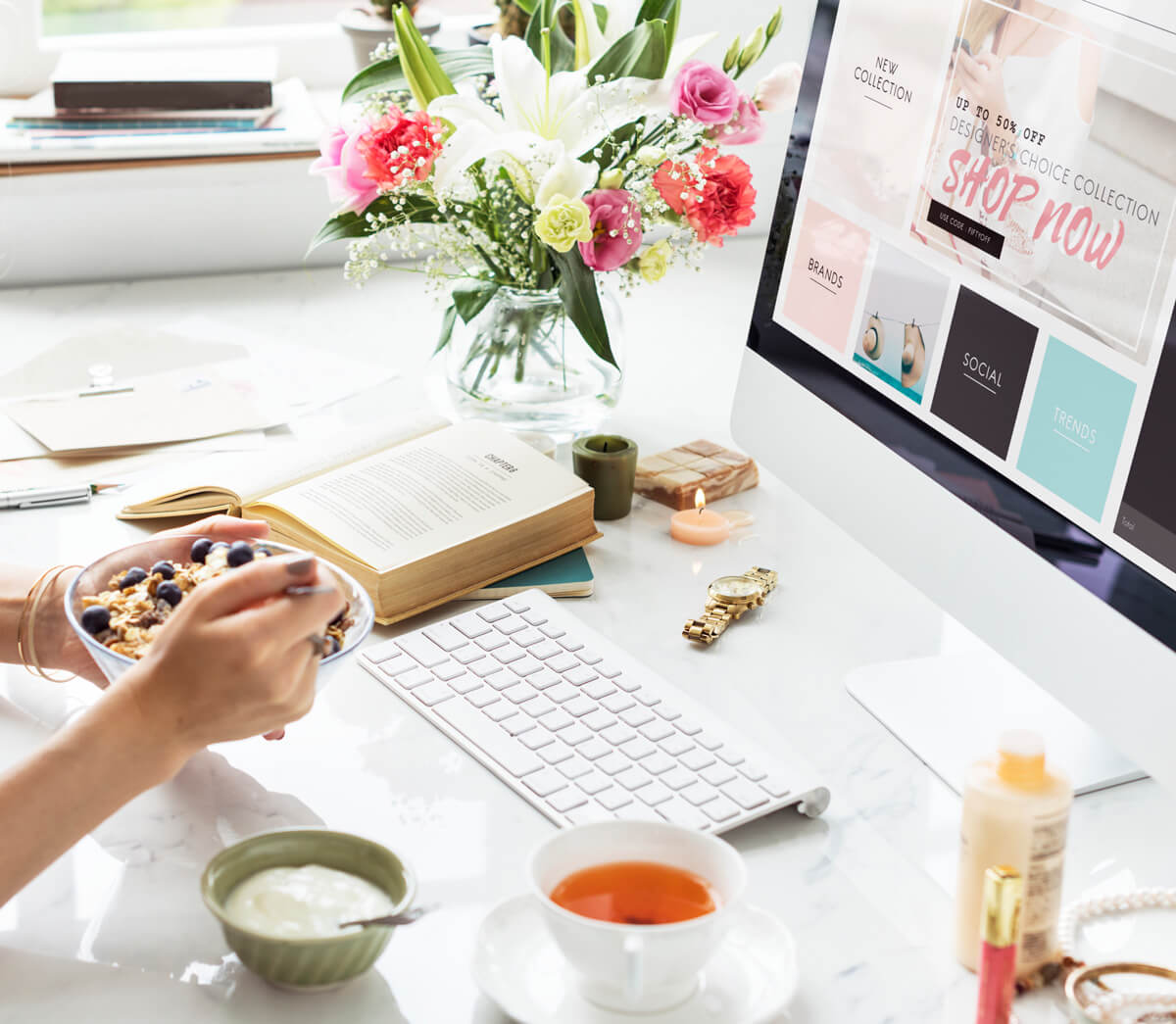 6. Ratings and Reviews
There's a direct correlation between high ratings and high conversion rates, so if a competitor's colour care shampoo is selling better than your own, it could come down to the reviews. You should aim for at least 20 per product with an average star rating of 4.5. Make sure your product page content accurately reflects each product to improve shopper satisfaction. Then, benchmark your reviews against those of your competitors; a datapoint that can be layered with sales figures to understand why some products sell better than others.
By tracking and combining all of these benchmarks month on month and year on year, you'll start to see new opportunities for your beauty brand. Then, follow the complete guide to ecommerce excellence to accelerate your performance.