If there's one business that's expected to be booming when the festive season comes around, it's fragrance. To many, a new or signature scent is a failsafe gift for loved ones. In fact, one study reveals that around 23% of shoppers plan to gift perfume this Christmas, as they search for ways to connect with their nearest and dearest over the (possibly locked-down) holidays.
But that doesn't mean fragrance brands can relax. Competition in this sensorial industry is fierce, and strong sales performance is a must every Christmas – but especially in 2020. Now, the attention is shifting fast to eCommerce in a bid to rescue flagging sales, after research revealed that digital's share of all retail sales has increased from 20% to 30% this year.
So, how do brands win online this Christmas? Here, we reveal five tips for marketers hoping to achieve festive fragrance success…
1. Manage Stock Levels
Combine the increase in online sales with the fact that Out of Stock scents have tripled since lockdown, and it's clear that digital stock needs rethinking for Christmas 2020. It's at this time of year that 30-50% of fragrance sales take place, so brands must be smart when choosing how to allocate product to retailers.
Evidence suggests that redistributing more stock to eTail warehouses may be wise, so brands are prepared for the surge in online sales that begins from Black Friday. By monitoring SKU levels on an eTail platform, account managers can afford to be more reactive, moving scents from high street to eComm stock room as figures dip.
2. Improve Product Content
For decades, consumers have spritzed and sniffed their way to finding the perfect scent; a journey that – no matter how advanced technology becomes – can't be replicated online. However, in the absence of beautifully-weighty, ornate bottles to pick up and spray, how can digital marketers persuade shoppers to buy a new perfume?
Content is key here. Evocative images, videos and copy can help to translate a deep, heady floral or smokey, spicy oud for the digital screen. And, yet, MMI data shows that 41% of products only show one image, while a huge 87% of brands are missing videos on product pages.
The importance of images on the digital beauty shelf cannot be understated. There are endless opportunities to optimise by teaming glossy packshots with ingredients stills, model shots and campaign videos. Meanwhile, line extensions – such as Dior Joy, which enchants with an EDT and EDP – can be explained quickly through visuals, ensuring customers know exactly which scent they're buying.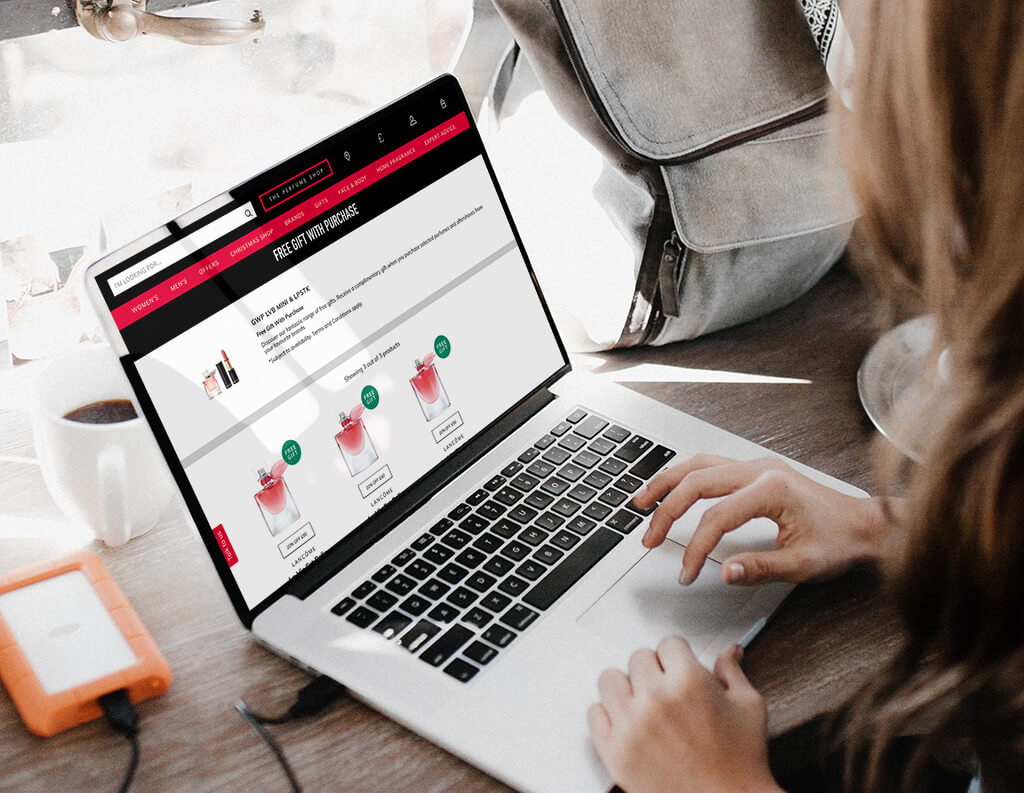 3. Check Reviews and Ratings
Of course, content will only do so much if a product's reviews are negative. With only hearsay to go by, shoppers can be quickly dissuaded by a rating that paints a poor picture of a scent. Not only do 85% of consumers trust online reviews as much as personal recommendations, but each one-star increase is said to boost a 5-9% rise in revenue.
With all that persuasive power, it may come as a surprise that 50% of fragrance products have no reviews, while only 13% can boast more than 20. Brands who use marketing tactics, such as email reminders and incentives, can supercharge the number of ratings they have, but improving their quality will often mean working with the retailer. The fact is, fake reviews happen, and if marketers suspect their fragrance is a target, speaking to eTail teams about how to fix it is the number one course of action. They may be able to suggest new programmes that filter out the fakes (like Vine on Amazon) or, if the brand.com site has a reliable programme, they could link up the feed to eTail product pages.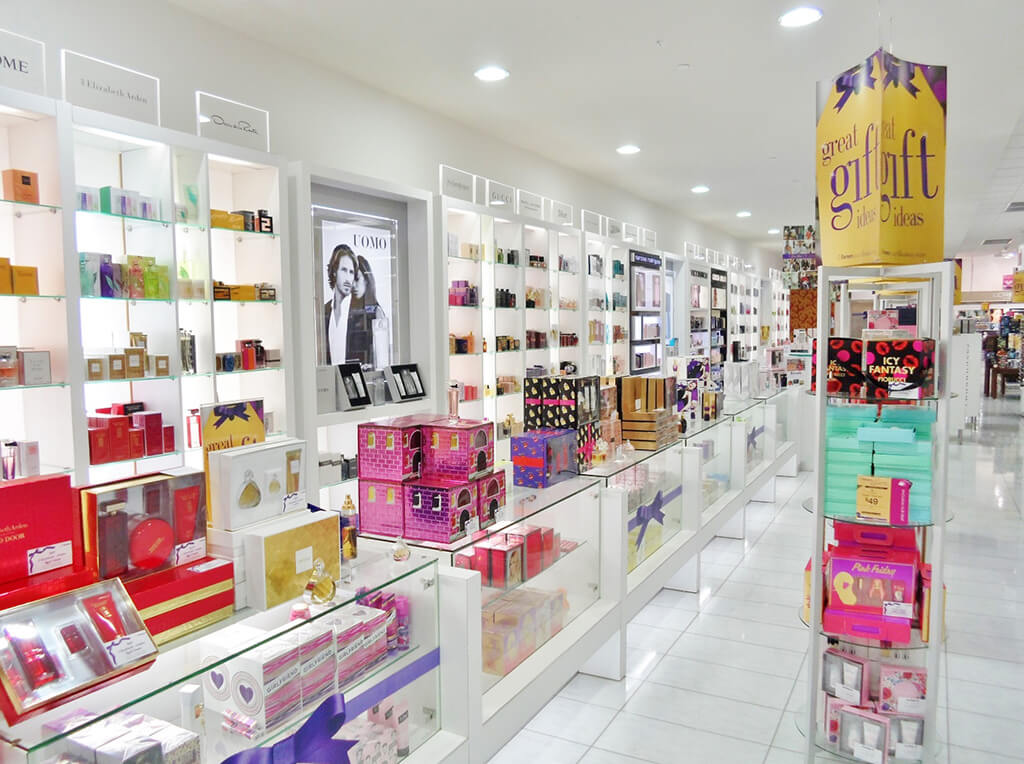 4. Promote Gifts with Purchase
Few things help a fragrance stand out like an unmissable gift with purchase, and these gifts have only become more creative over the past few Christmas periods. In 2019, MMI saw brands refine their offerings beyond fragrant ancillaries, rewarding shoppers with everything from clutch bags and candles to makeup and skincare when they spent on a scent.
What does that mean for 2020? Between January and September this year, the number of gifts has decreased by 30% when compared to the same period last year. It will be interesting to see if brands have been saving gifts with purchase for the end of the year. Either way, one thing is for sure: an alluring gift will always catch a consumer's eye.
5. Think Omni-Channel
While going digital-first will serve brands well over the festive period, it's important to not let offline activity fall by the wayside. Consumers will still be visiting shop floors – even just to spritz testers and get inspiration – so eye-catching in-store activity remains essential. Ensure a consistent journey from real shelf to digital shelf, and back again, with POS displays that catch the eye, and match up to your eCommerce product page content.
Looking for more ways to boost your marketing activity this Christmas? Here's what you can learn from beauty's digital disruptors.
How We Can Help
We are specialists in media and eTail data analytics for the beauty industry. Learn more about how we can help you with your digital disruption by booking a demo.