When a beauty brand wins in digital, the rewards can be astronomical. Think, millions of followers, endless five-star reviews and ever-increasing revenue. But, what's the true definition of online success? There are numerous indicators of a 'digital disruptor', but perhaps the most telling is a brand's performance on social media.
Instagram, in particular, is a place where you can see the true impact of a brand, not just by their follower count, but in their comments, their tags and the volume of mentions on beauty lovers' Stories. Here, we explore the top five digital disruptors on social media and the ways in which they're spearheading change in the industry. These are the six lessons we can learn from the all…
Lesson #1: Keep Your Content Real
It's hard to believe that, just five years ago, beauty brands eschewing retouching were deemed headline-worthy. Now, all the top digital disruptors on social are swapping airbrushing for real beauty – pores and all. One of the standout leaders is Glossier; a brand that takes a 'skin first, makeup second' approach to cosmetics, with a focus on enhancing natural features using sheer skin tints, liquid blushers and their cult-classic brow gel.
But, perhaps the most surprising champions of 'real' beauty are A-list celebrities. Where they once gave off a sense of 'otherness', stars are now baring all with homemade makeup tutorials filmed on their iPhones. Rihanna was one of the first to try it, launching Fenty with a series of self-filmed YouTube videos, where she showed off the impact of her products on her own (very famous) face.
Meanwhile, new brand on the block Rare Beauty sees founder, Selena Gomez, follow in Rihanna's footsteps. She, too, is filming DIY tutorials that cater to the 90% of consumers who say authenticity is important when deciding which brands they like. Alongside aesthetically pleasing product shots and impossibly glowy UGC, she appears on the @RareBeauty Instagram feed, showing Gen Z fans how effective and easy-to-use her products are. Selena's videos also appear on the RareBeauty.com product pages – a detail that 87% of brands skip, despite product videos boosting conversions by up to 80%.
It's a switch that all brands can make, and more and more are dropping the airbrushed facade, optimising their social feeds with unretouched 'before and afters' and bare-faced UGC that generate trust.
Lesson #2: Be Transparent With Pricing
You can't talk about digital disruption without mentioning Deciem founder, Brandon Truaxe, who gave rise to beauty industry transparency with the launch of The Ordinary. Frustrated with brands charging hefty prices for ingredients with miraculous results, he brought high-performance skincare to the masses, ensuring none of the products cost more than $15. Everything about The Ordinary – from the medicinal bottles to no-frills product names, like Hyaluronic Acid 2% + B5 – demonstrates it's a serious skincare brand (with seriously low prices). This honest approach to pricing caused an explosion in the beauty world, but it's the efficacy of the products that keep skincare addicts stocking up on their purse-friendly acids.
Another company changing the pricing game is Beauty Pie; also known as 'the Costco of lab-direct luxury beauty'. Lovingly launched by Marcia Kilgore, whose own Instagram is something of a shrine to the brand, Beauty Pie allows its members to buy premium products without the expensive marketing, middlemen and mark-ups. That means, by paying £10 a month, shoppers gain access to huge discounts. Think K-beauty essences, cutting-edge face bases and spa-worthy scrubs with up to 80% off.
Lesson #3: Create Insta-Worthy Packaging
Did you know? 72% of Instagram users have made purchase decisions based on an item they saw while browsing the app, making it one of the most powerful eComm platforms for beauty brands. It makes sense, then, that Insta-worthy packaging is vital for catching browsers' attention, and the top digital disruptors are delivering the goods when it comes shelfie-perfect bottles.
Case in point: Charlotte Tilbury's rose gold palettes have become status symbols for beauty lovers, while Fenty's modern, geometric tubes of highlighter and blush wouldn't look out of place in an art gallery. But it's not just the bold and the beautiful that make a visual impact; the sleek simplicity of Beauty Pie and The Ordinary's designs also stack up plenty of engagement. Add in an Instagram Shopping tag linked up to a retailer feed, and you're giving a 'see it, want it, buy it' generation of shoppers an easier way to get the products they covet.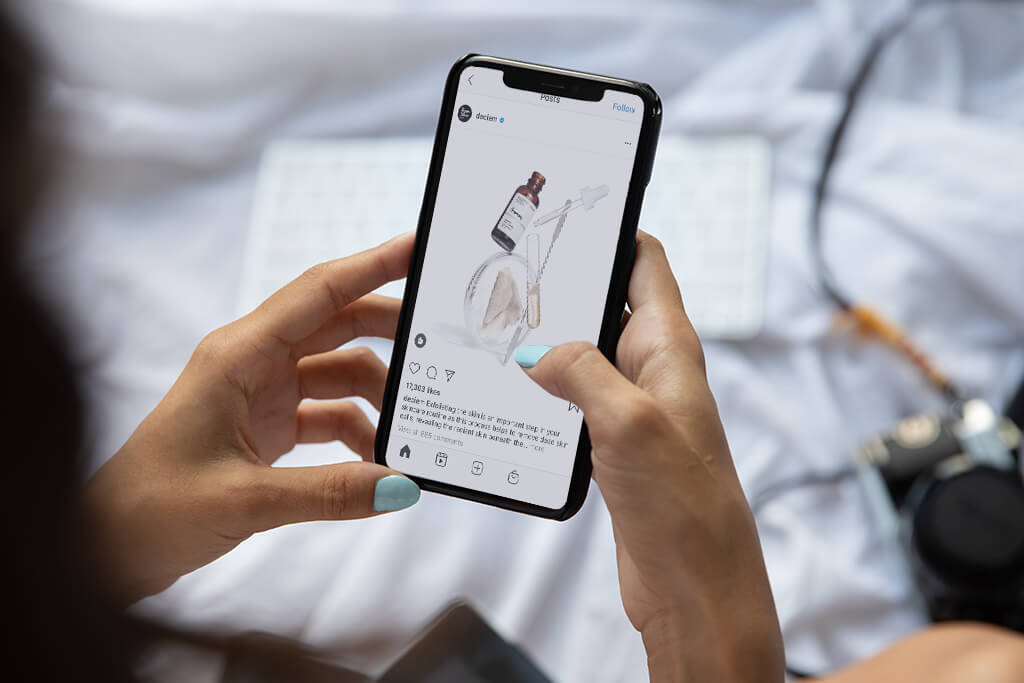 Lesson #4: Make Sure Your Products Work
This one should be a given. While Insta-worthy products deliver on style, the substance must come from efficacious formulas that do exactly what they promise. With social media amplifying word of mouth marketing to a whole new level, an honest review can make or break the launch of a new mascara or Vitamin C serum.
Each of the top digital disruptors has earned their place, not just by winning at marketing, but by granting shoppers a product experience that's good to the last drop. So good, in fact, that brands like Charlotte Tilbury are franchising cult-classic products. Pillow Talk, which started out as one nude lipstick, is now a collection of eye, face and lip products, from which three are sold every minute.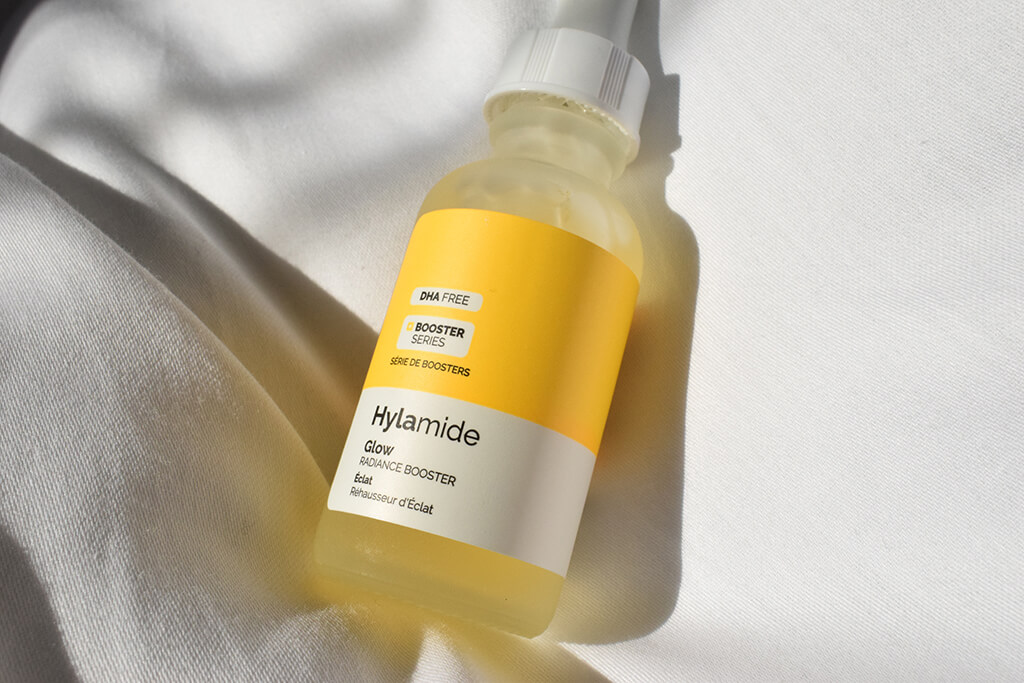 Lesson #5: Optimise Brand.com Websites
At a time when in-store footfall is falling due to the global pandemic, it's vital for brands to optimise their direct-to-consumer websites with SEO, fresh content and a strong user journey. The digital disruptors excel at delivering exemplary UX from the homepage to the product page, equipping customers with the confidence to hit 'add to basket' without a sample. Here's how…
Educational content
The Ordinary speaks to a customer that wants real results from their skincare products but needs a little guidance when curating a regimen that's tailored to their skin concerns. On-site articles get into the nitty-gritty of AHAs, BHAs and antioxidants, recommending products that work well (and not so well) together, the way a counter assistant might. Meanwhile, Rare Beauty's PDP videos demonstrate blushers, foundations and concealers in action, so customers get a truer feel for what they're buying.
Makeup-Matching Tools
Perhaps the trickiest part of shopping for makeup online is finding your perfect shade. Fenty has brought foundation swatching to life on their site with the Face Shade Finder AI tool. Helping you discover a match from one of the 50 foundation shades they have available, they're making it easier to buy a base without having to step foot into a store.
Conversion Rate Optimisation and Search Engine Optimisation
Running an SEO and CRO audit can help to highlight areas of improvement on a site. These are must-do steps for any brand that's looking to steer their efforts digital-first. SEO will improve site visibility by boosting your rankings in search, while CRO will ensure your brand.com has all the content, visual cues and calls to action required to boost revenue.
Lesson #6: Work With Exclusive Retailers
While working with an array of retailers boosts brand share of voice across the beauty landscape, there's a lot to be said for launching with one or two exclusive retailers at first. Fenty, when it arrived, was found in Harvey Nichols in the UK and Sephora in the US only, which gave it an air of mystery and drove demand. Later on, in 2019, when the products rolled out in Boots stores, it caused frenzy anew amongst makeup lovers craving a Pro Filt'r fix.
Similarly, The Ordinary was only available in Victoria Health at first, so when the bricks and mortar Deciem stores arrived, the skincare powerhouse was making headlines once more. Launches don't have to stay exclusive forever, but refining retailers can reap rewards – especially when you choose one that aligns with your brand values and story.
How We Can Help
We are specialists in media and eCommerce data analytics for the beauty industry. Learn more about how we can help you with your digital disruption by clicking below.
Learn More