By now, many beauty brands will have planned their Christmas promotional activity. They will know what gift with purchase they'll be treating fragrance shoppers to, or how eTailers might be discounting their products for Black Friday. The holiday season is a lucrative period, which means offers need to be planned out months in advance. Before long, beauty brands' Christmas 2021 strategies will be well underway.
Of course, such forward-thinking strategies are incomplete without data to back them up, and there are few better ways to plan for the future than by looking at past activity. That's why, with Black Friday on the horizon and plenty of learnings to be gathered, it's the perfect time for beauty brands to be turning to eRetail analytics.
Looking at Past Christmases
Beauty brands who used eTail analytics last Christmas will be enjoying the benefits now, with an abundance of data to help them make fact-based decisions for holiday promotions. These deep insights are tailored to brands and their competitors, allowing them to analyse past holiday periods and understand how their activity stacks up.
For example, by looking broadly at fragrance, we know that the number of gift sets doubles from October to December, and that the average number of GWP gifts has increased from one to two per purchase since 2018. Brands who had eTail analytics in place last year will be able to assess how they fit into that picture, drilling down to inform their promotional activity for the months ahead.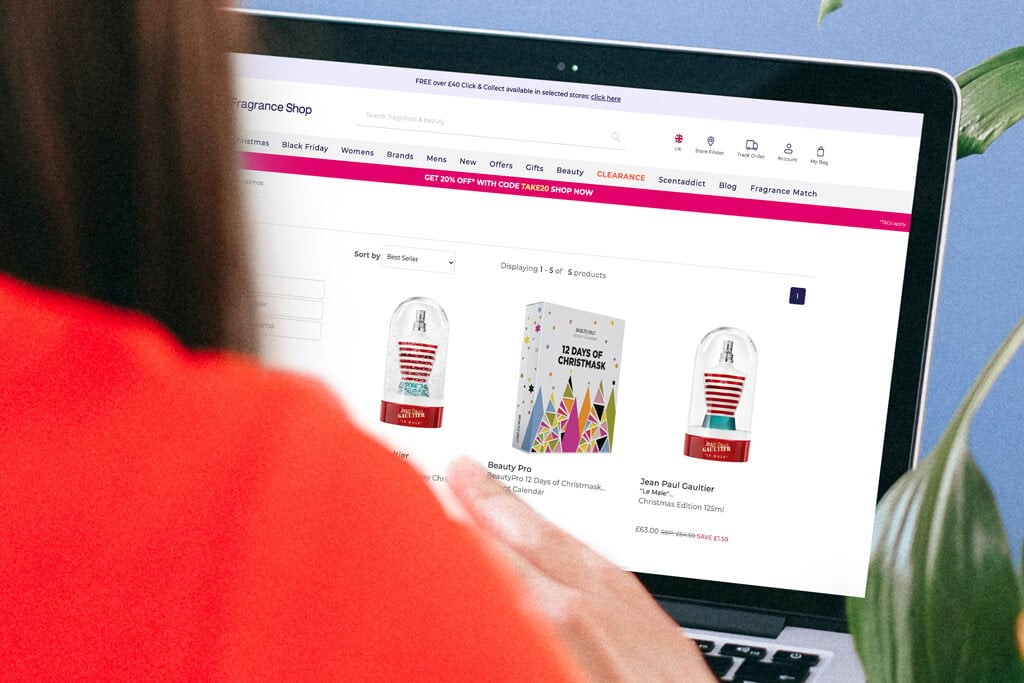 2020: A Different Kind of Christmas
We're facing a festive season of uncertainty, but eTail analytics will allow brands to benchmark 'the new normal' to guide their 2021 promotions. Some commercial changes from the COVID-19 crisis may reverberate for years to come, so understanding the climate now ensures future Christmases are easier to navigate. In fact, McKinsey research reveals that companies adopting new technologies now – during the pandemic – will be better placed to achieve future success.
Currently, there is evidence to suggest online's share of retail sales is set to soar this Christmas, having increased from 20% to more than 30% in April, May and June this year. How this affects promotional activity remains to be seen, but those who prepare with eTail analytics can use insights to frame any peaks and troughs in festive sales.
Planning for Christmas 2021
To be able to translate 2020's data into 2021's success, there are various types of promotions beauty brands should be looking to track with their analytics. First, it's important to see what gift sets and gifts with purchase their competitors are offering, so marketers can assess their own promotions – and make sure next year's are unmissable. They should also be tracking how many gifts the beauty powerhouses are giving consumers. To stand out on the digital shelf, the offering has to be too good to resist.
Tracking price promotions is also vital. MMI data reveals that, in 2019, products with a 15% discount increased by 43% compared with 2018. By monitoring the offers etailers have placed on a brand, they can understand how they track in those figures, and whether they've been discounted more than their competitors. Then, by overlaying sales data, they can prove what impact pricing and gifts with purchase are having on their sales. The result? Actionable insights for Christmas 2021.
Looking for more advice on optimising your brand activity for the holiday season? Discover five tips for increasing online fragrance sales this Christmas.