For beauty brands, finding the best skincare influencer is no mean feat. You need someone who aligns with your ethos, speaks knowledgeably about ingredients, and creates compelling content that brings formulas to life. What's more, in a category built not just on aesthetics, but on wellness and self-confidence too, your talent needs to be someone your target audience can trust.
That's why influencers who speak regularly – and confidently – on skincare are key. By establishing themselves as experts with a steady stream of content, they lend gravitas to next-gen serum tech or a sustainable line of face masks. There are many metrics you can look at when seeking new talent to work with, but 'most skincare mentions' is our go-to for influencers who know what they're talking about.
At mmi, we track these influencers all year round to identify the newcomers and the power players who are sending skincare viral on social media. Below, you'll discover the top 20 skincare accounts in the UK on social media through Q3 2022 (July-September). From TikTokers to YouTubers, from e-zines to etailers, these are the top accounts to know.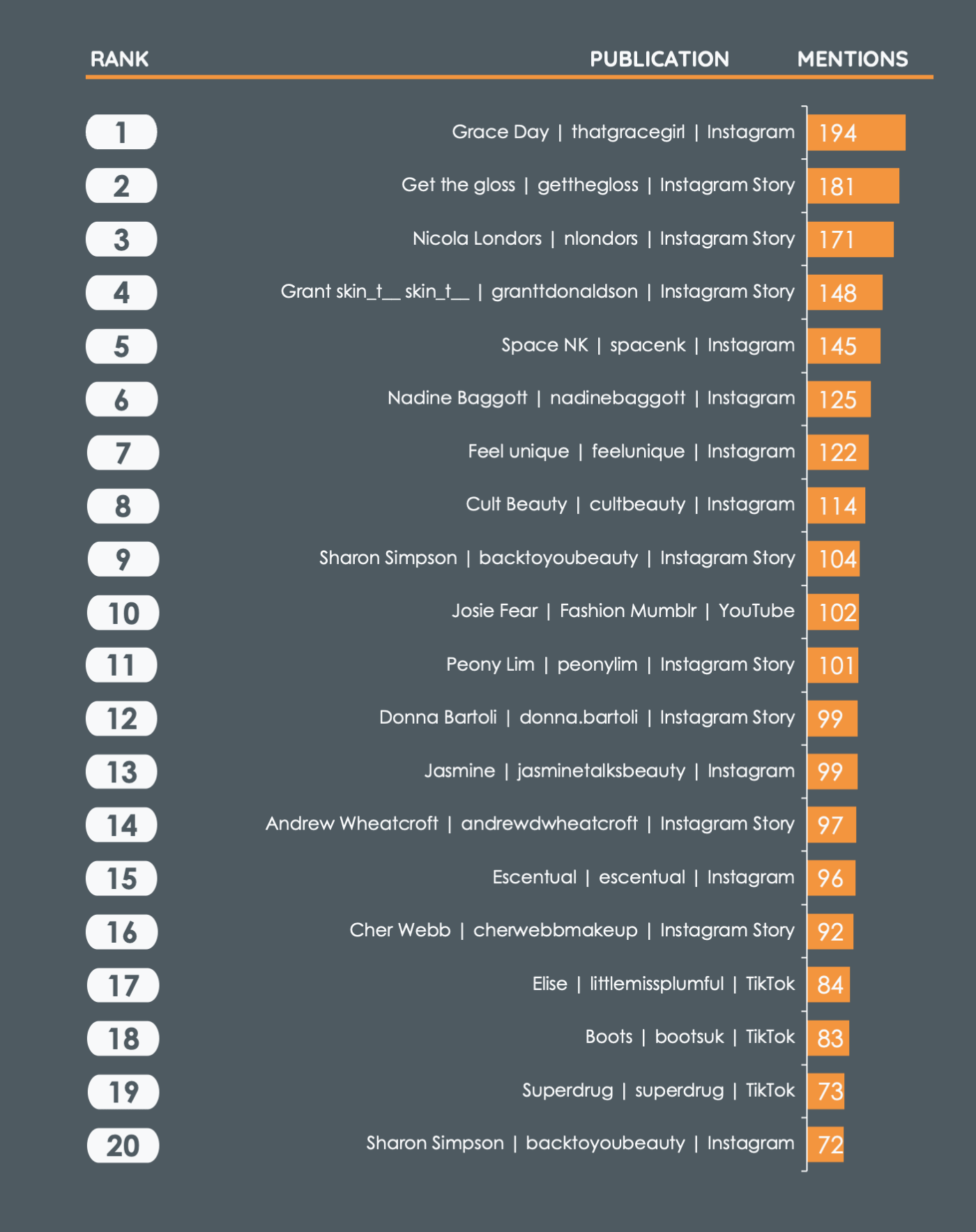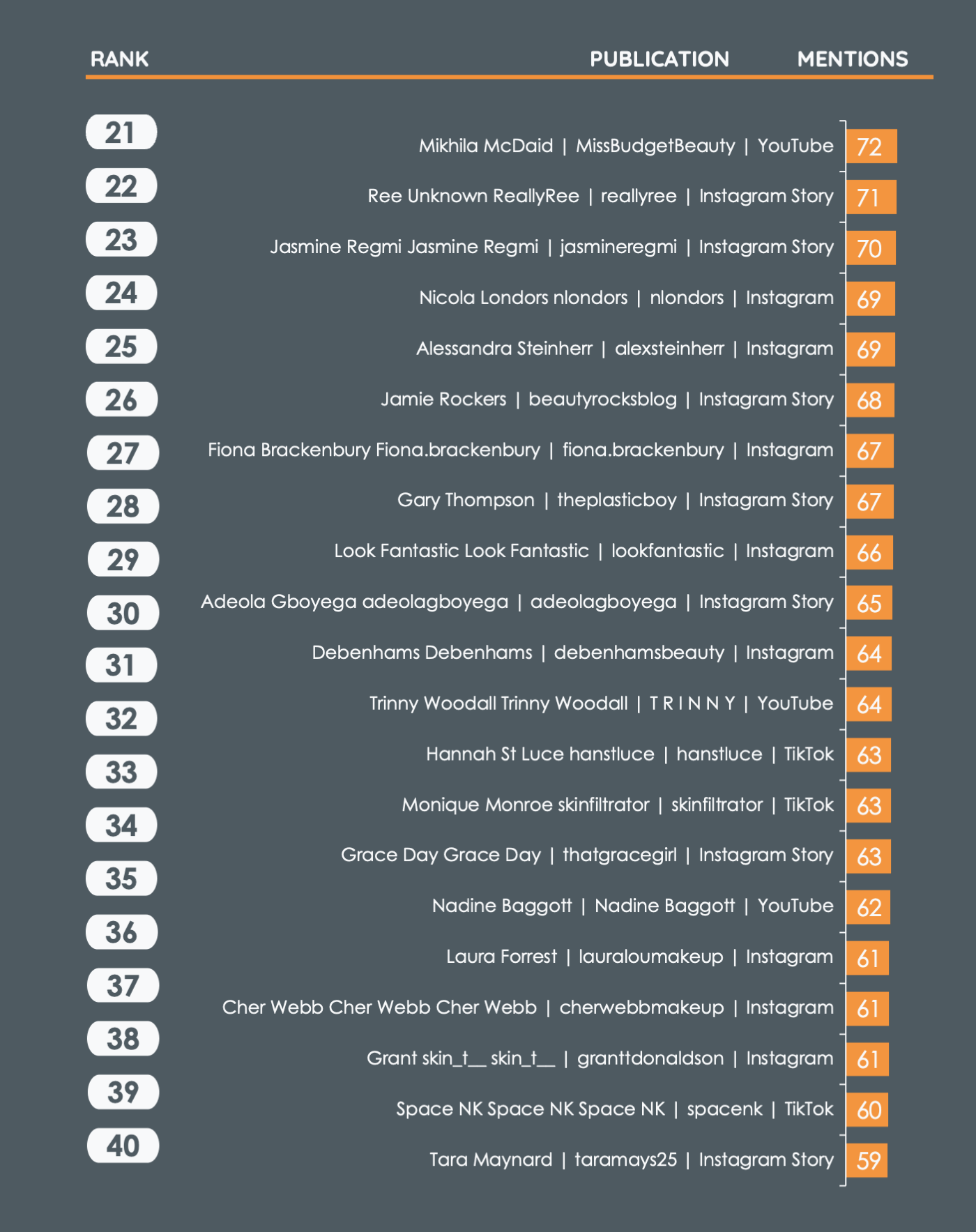 Watch this space for our next quarterly round-up of beauty influencer data, where we'll reveal who was creating the most content through the lucrative Q4 period. In the meantime, discover the average costs of advertising on TikTok, whether you're pricing up a TopView ad or looking to hire the platform's top talent.