The impact of influencer marketing in beauty cannot be overstated. According to a study by the Harvard Business School, a huge 62% of women are following beauty influencers to learn the latest in tips and tricks. With such a huge audience ready and waiting for their advice, influencers are key to propelling your brand identity. However, a profusion of new platforms and features means co-creating campaigns is increasingly challenging.
For your influencer marketing strategy to be successful, you need to think carefully about what you want to achieve from it, what type of content is most likely to hit home with your audience, and which influencers are going to be the best fit for your brand. To help you, here's our guide to planning your strategy, along with tips on how to make data-backed decisions when identifying talent. Here's what we'll discuss
1.

Be clear on your goals
The sheer number of social media platforms available can be overwhelming – from the originals, like YouTube and Instagram, to the newcomers, like TikTok and BeReal. As a brand, you don't have to be everywhere all at once, but you do need to focus your efforts before you connect with influencers. Knowing what your goals are will help you decide what direction the campaign should take, and which platforms will get you there.
Common goals include the following:
1.1 Building brand awareness
Your main aim here is to get more people to see and understand your brand or new product, including its personality and key values. By working with influencers, you can spread the word about your brand further. Collaborate with them on content that expresses what your brand/product is, and why beauty lovers will want it. Keep the information 'top line' at this stage, focusing on the most enticing, eye-catching messaging and visuals that will stop them in their tracks and make them want to learn more.
It's important that your chosen influencer really understands what your brand is all about, so they can communicate your values effectively. That's why you'll want to team up with talent who have a natural affinity to your ethos (more on that below), and take the time to educate them on what makes your product range special.
1.2 Boosting engagement
Engagement metrics are still seen by some as little more than vanity metrics. Many brand managers believe that, although 'likes' are nice to see, they don't translate into tangible sales. However, due to changing social media algorithms, engagement now plays a big role in awareness and sales. This is because, the more users interact with posts, the more likely Instagram or TilTok will boost their reach.
For this season, we suggest engagement as a goal for all of your campaigns, if for no other reason than to get more eyes on your brand and products. To boost engagement, you might want to consider brand ambassador relationships with influencers, along with channel takeovers, whereby your carefully chosen influencer gets to take over your social media profile for a short period of time.
1.3 Driving sales
According to a survey by Influenster, 91% of consumers now like to shop for beauty products via social platforms, compared to 44% [1] [2] who enjoy browsing for cosmetics in-store. The likes of Instagram, TikTok and YouTube are now making this easier than ever for buyers, with shoppable posts and affiliate links becoming the norm on influencer feeds.
As such, driving sales is a feasible goal for all beauty brands, and should be the key objective for any social media campaign. We recommend starting with a mix of awareness and engagement – especially if your brand is a newcomer – before moving into more sales-focused content that benefits both you and your influencers (thanks to affiliate link commission).
2.

Understand your audience
Your aim here is to find out what motivates and interests your audience; where they go for information and what type of content is most likely going to spur them into action. With these insights, you should then be better able to identify influencers who are likely to appeal to them.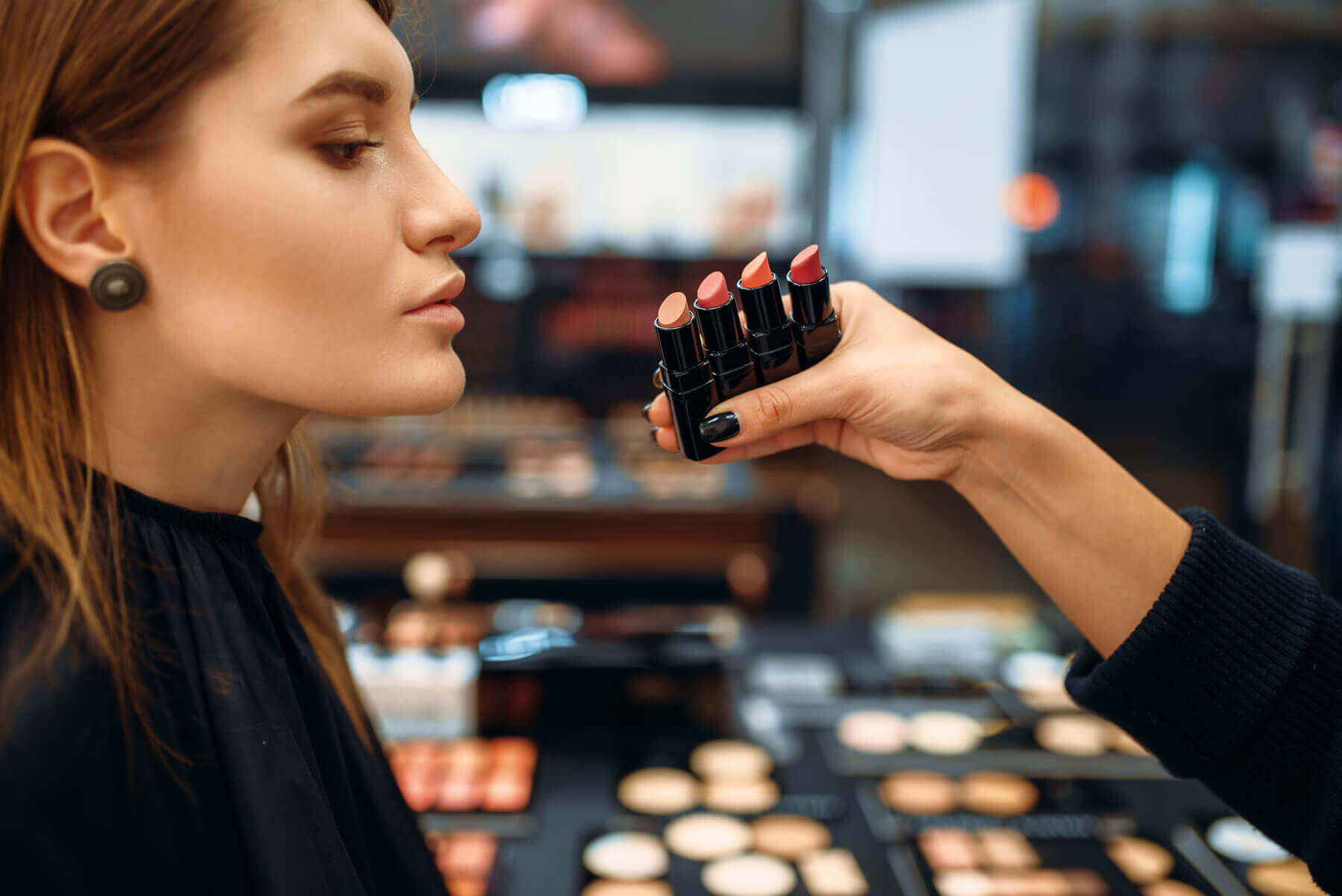 Creating buyer personas can be useful for this: i.e. fictional representations of your typical customers. Things to research here include their age, location and gender, the websites and social pages they visit, the accounts they follow, their likes/dislikes, and the brands they support.
Both Instagram and Facebook have 'Insights' tools that are a useful starting point for audience research. You might also want to explore a cross-section of existing follower profiles for information.
Additionally, it's crucial to review and report on any content you've already published and see what resonates with your audience in terms of both messaging and visuals. Remember: the users enjoying your content can vary from channel to channel, so analyse Instagram, YouTube, TikTok and any other audiences individually to gain clear demographics. You may find that key characteristics shift, requiring you to tailor your strategies per platform.
3.

Find the right influencers
Once you have defined what you want to achieve and have a better idea of what type of content is going to motivate your audience, you can hone in on potential influencers to work with.
So how do you go about searching for the right people? On Instagram for instance, a search for popular beauty-related hashtags might bring up links to some promising-looking accounts. But just be aware that with this type of 'ad-hoc' research, it's easy to miss good matches.
This is why an influencer identification tool is so valuable to beauty brands. The right tool will allow you to make data-backed decisions about the talent you work with, so you can optimise your return on investment (ROI).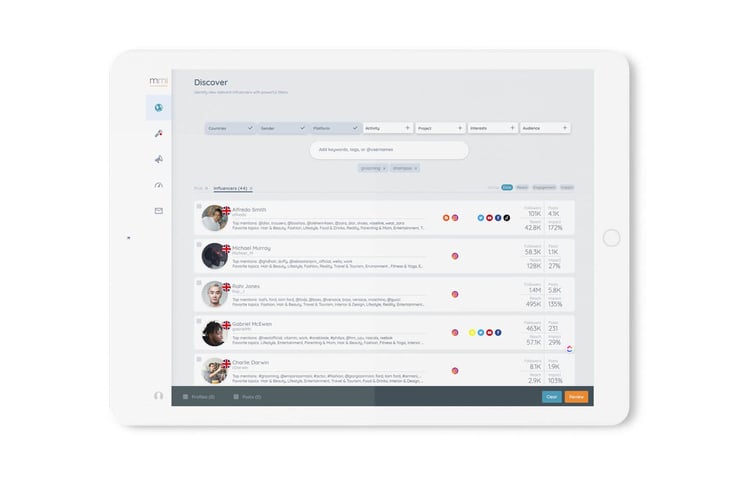 When finding these influencers, there are two key elements you need to consider:
whether they align with your brand and campaign values,
and whether the audience demographic matches your target.
Here's what you need to know…
3.1 Finding talent that aligns with your brand
An effective influencer identifying tool will allow you to search and filter top talent across a range of platforms and categories, from gender to age, to interests, to location – and beyond. Define the most crucial characteristics you're looking for first, and enter them into your chosen influencer tool. Don't feel you have to stay within the beauty industry; more and more brands are working with parenting, lifestyle or fitness influencers to broaden their scope.
You should also be able to discover influencers with specific reach figures or engagement rates, so you can ensure their average performance matches your objectives. Once you've run your requirements through the tool, you will then have a list of influencers to analyse based on content. Go through to see who matches up with your brand aesthetic and tone of voice to create a talent shortlist.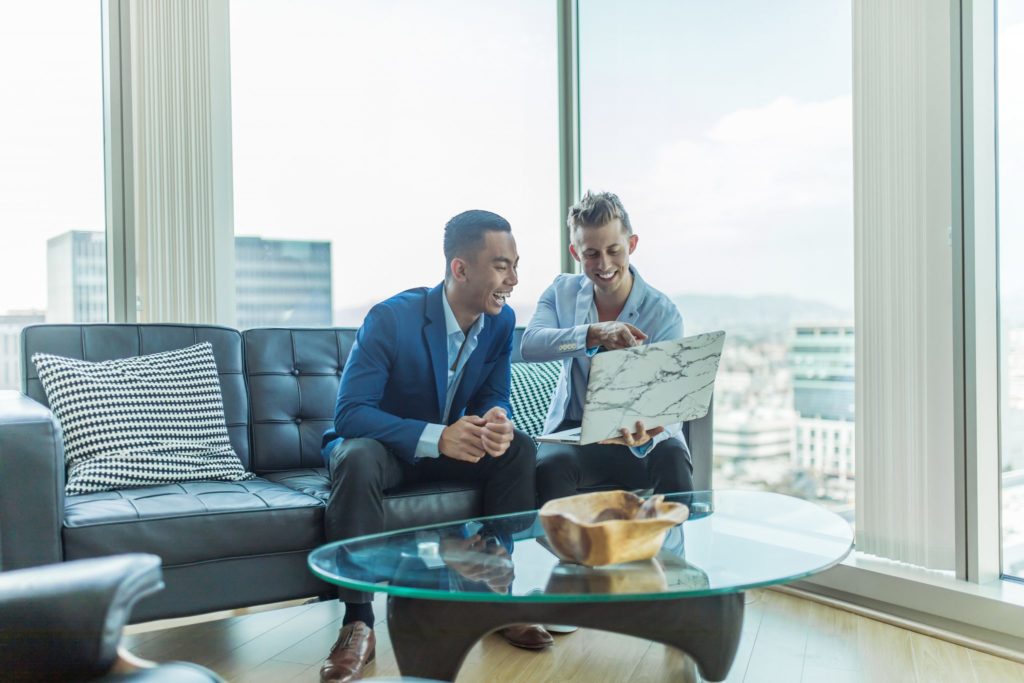 3.2 Ensuring their audience demographic matches your target
Validate your shortlist by delving into each influencer's audience demographics. The same tool that lets you search and filter talent should also give you data on who is following them. For example, you should be able to see the age, various locations, topics engaged with and interests for their audience, so you can make sure it aligns with your campaign's target customer. This also helps you refine your content briefs for each influencer, as you can tap into topics you know the audience is interested in.
4.

Create authentic content
You only have to look at the popularity of TikTok and, more recently, BeReal, to see the rising popularity of more authentic-looking content. As such, brands should be avoiding filters and airbrushing at all costs in order to give a true view of their product benefits. It's important to remember that consumers are also more attuned to the ways in which brands and influencers work together, presenting a big trust issue in the beauty industry – but one that can be overcome.
To do this, your strategy should involve an element of education and upskilling for the talent you work with, so you can ensure they speak confidently and knowledgeably about your brand and products. Invite them to PR launches, provide samples for them to try, and let them know exactly why you think they'll love the products. If they're passionate about your brand, that will be evident to their long-standing followers.
It's also crucial to give influencers the creative freedom to produce content that feels natural to them and their aesthetic. Reels, videos and posts should sit seamlessly within their channels, so it feels native to their audience. Make sure, in briefs, you highlight key messaging and vital 'dos and don'ts', but also encourage each influencer to give their own voice to the content.
5.

Measure your progress
Are your influencer campaigns driving sales? To ensure you're making the best use of your time and budget, it's important to keep close track of your performance. With influencerIMPACT, you can measure your progress and spend across all channels from a single platform. It also enables you to monitor trends, discover new influencers – and even keep tabs on your competitors. It's important that you maintain an 'always on' approach with your influencer campaigns, following a testing and learning cycle throughout to optimise results continuously. If you see something is – or isn't – working, you can collaborate with influencers to deliver a new phase of content that better speaks to the audience. Sometimes, even the smallest tweaks can have a big impact on your ROI.
To find out more about how mmi analytics' media and etail solutions can help you refine your influencer marketing strategy, book a demo today.
Editors Note: this post was originally published in July 2019 and has been revamped and updated with the most up-to-date information on current influencer marketing best practices.