Bringing fragrance to life in the digital world is notoriously challenging. How do you evoke a scent without in-store tester strips and ornate bottles to pick up and spritz?
But bring it to life, brands must. This year, footfall has dropped drastically in bricks and mortar stores, including duty-free shops, where travel retail represents up to 20% of the fragrance market. Like most industries, perfume brands have had to shift hard and fast in this 'new normal', taking a digital-first approach to lessen the impact of summer's store closures and dwindling footfall since then. And there are success stories: London-based perfumery Floral Street reports a 150-200% increase in online sales, while Klaviyo data indicates that average daily perfume sales online have increased by 77%.
Such figures may seem natural when you consider the move from in-store to online, but they're also proof that now is the time for fragrance brands to optimise their eCommerce strategies. So, how can they deliver digital excellence? Crucially by considering the tools they have at their disposal – eCommerce is steeped in data that can be used to elevate performance.
What digital lacks in testers, it makes up for with analytics that, if used well, unlocks a seamless customer experience to rival the ease of offline buying. They make marketers' jobs easier, too, allowing them to forecast problems, assess performance and monitor all online activity, from product content to stock issues.
Here are nine ways eTail analytics can help fragrance brands boost revenue. For companies just steering towards digital-first, these insights are invaluable…
1. Creating Best-In-Class Product Content
Content, as ever, is king (and queen) when making beauty covetable in eCommerce, and it's important for collateral to be standardised in order to avoid customer confusion. This means not only ensuring consistency in quantity and quality of assets from retailer to retailer, but also from product to product, so a brand's full fragrance portfolio meets best in class standards.
Currently, many brands are missing opportunities to optimise their content:
41% of products only show 1 image on the product page, while 60% of shoppers say they need to see at least 3-4 images before making a purchase.
38% do not have the brand name in the description.
14% do not have the recommended detail in their product description, and 20% of purchase failures are potentially a result of missing or unclear product information.
6% do not have the brand name in the title.
5% have product titles with less than the recommended minimum number of characters.
2. Leveraging Video for Product Pages
Fragrance brands spend millions of pounds on TV advertisements, using a perfect blend of music, visuals and voiceovers to translate a sensorial experience onscreen. However, MMI data shows that 87% of brands are missing these videos on their product pages, despite product videos reportedly increasing conversion rates by 80%.
That's why fragrance brands should ensure such content appears on their direct-to-consumer product pages, as well as check which third-party retail sites can also support video. Then, brands can use video analytics to ensure their content-sharing platform links are always working.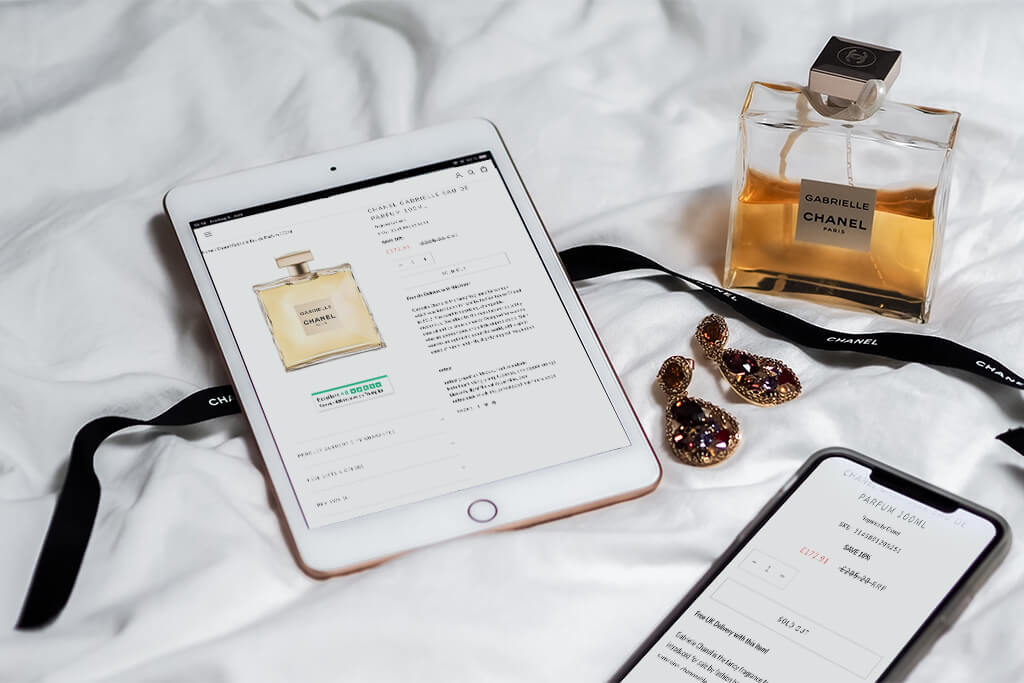 3. Monitoring Stock Levels
Nothing blocks conversions like a product being out of stock. That's why it's important for fragrance brands to monitor product levels with etail analytics. A tracking tool should give a view of availability across all retailers, while also uncovering systemic issues that need addressing to improve online performance.
Common issues include book stock errors and forecasting inaccuracy; details that, when poorly managed, could lead to customers spending their money on competitor scents.
4. Picking Up On Pricing Changes
Pricing is at the sole discretion of retailers, so fragrance brands can't change them. They can, however, monitor their scents' prices across the market to assess the impact on revenue. The right analytics tool will show brands when discounts have been applied or RRPs haven't been used, helping to refine future product pricing strategies.
5. Tracking of Promotions
In the fragrance world, treating shoppers to a gift with purchase (GWP) is common practice. Everything from beauty bags to makeup minis have been teamed with new scents to enhance their allure. This is particularly true in the October to December period, when – according to MMI data – one high street drugstore saw GWPs rise by 73% year on year in 2019.
However, not every eRetail analytics platform is made with beauty brands in mind, meaning they won't all provide oversight of GWPs in the category. A beauty-focused tool, like eCommerceView, is able to track such promotions, providing insight into how competitive a brand's promotional strategy is. Highlighting GWPs within the fragrance category can help spark new ideas, explain sales fluctuations and prevent brands from committing any accidental 'copycat' activity.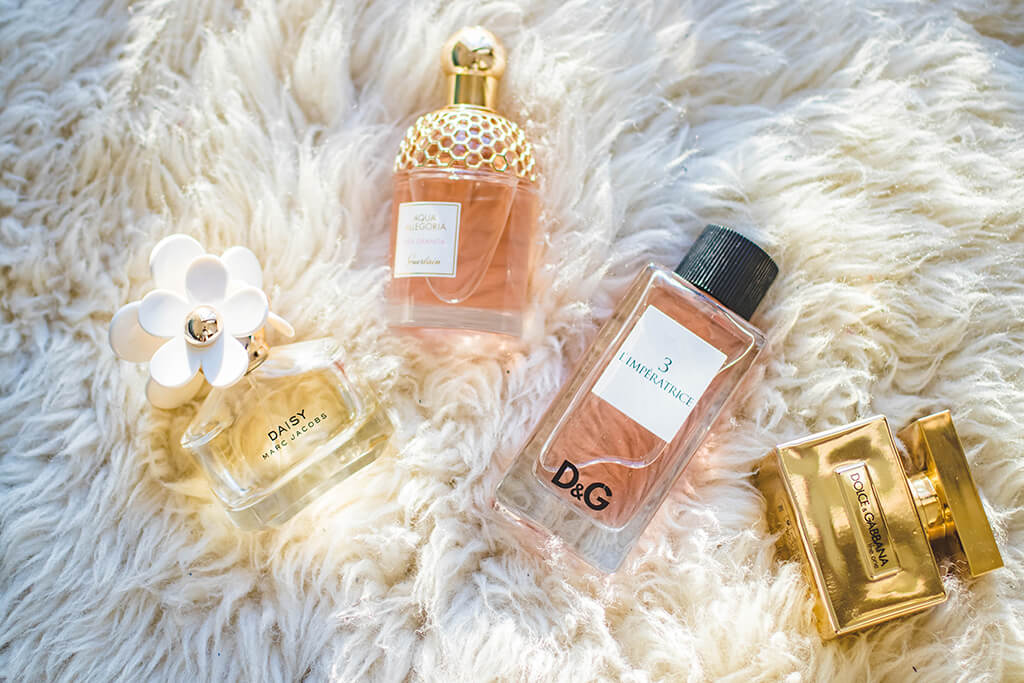 6. Sourcing Real Ratings and Reviews
Without the scent at hand to spray, shoppers are relying on a mix of PDP content and product reviews to help them pick the perfect perfume. According to Spiegel Research Centre, products with reviews are 270% more likely to be bought – but what if the ratings are actually turning fragrance lovers away?
If a fragrance has no known issues and the reviews don't match up to its blend of notes or qualities, brands should work with retailers to figure out review systems that lead to genuine comments. This can either be through programmes like Vine on Amazon, or retailers can take a feed of validated shopper reviews from the brand.com site.
7. Overseeing Unauthorised Sellers
Not all unauthorised sellers on marketplaces are negative news for fragrance brands. There are many vendors offering exemplary customer service, who represent luxury scents in a good light. However, using an analytics tool to keep track of those sellers is wise in prestige beauty, as it helps brands identify those who aren't operating in line with their values.
This enables perfume houses to figure out who is selling their product, what else they are selling, where are they shipping it from and what rating they have, so – if needed – action can be taken against bad vendors.
Achieving this – and all of the essential, analytics-driven eCommerce actions above – will allow fragrance brands to retain a luxury experience for their luxury scents.
8. Working With Third-Party Retailers
As well as optimising direct-to-consumer stores, more and more fragrance brands are expanding their distribution to third-party retailer sites. It's a wise move; The Perfume Shop alone has reported sales are up 45% month-on-month since the pandemic began, partly due to its AI-driven virtual shopping platform. And partnering with such sites is enabling brands to tap into these increased revenue figures, ensuring their scents are standing out on the digital shelf.
9. Purchasing Retailer Ad Space
But it's not enough to simply have your products on third-party retail sites. Competition is high, making retailer banner ads a lucrative option for brands wanting to stand out in the digital crowd. First, they need to understand the share of voice (SOV) they're purchasing – meaning their share of ad space versus competitors. With the right ad analytics tool, like AdView, they're able to check what kind of share is possible with each retailer, enabling better decision-making in the negotiation phase. Then, once ads are live, ad tracking means banners can be continually monitored to ensure they're running as was agreed in the brief.