When Selfridges debuted the first beauty advent calendar in 2010, no one could have predicted the impact it would have on the industry's annual Christmas strategies. But, 12 years on, companies big and small, luxury and mass market, are launching their own – and to high praise from consumers, who have started shopping for their calendars as early as August.
Over the years, the offerings have become more opulent, the waiting lists have grown, and brands have increased production in order to meet unshaking demand from beauty lovers. From M&S's '£30 when you spend £40' offering to Liberty's grand £224 'shop', consumers aren't just gifting in the fourth quarter – they're self-gifting with some of the most sumptuous beauty treats around.
But, as with every beauty industry trend, the competition in this category is fierce. Brands and etailers are flexing their creative muscles year on year to deliver calendars that look 'Gram-ready'. What's more, they need to offer value for money and pack in the most covetable products. If you're planning your own for 2022, take note of the best beauty advent calendars that ruled the market last year.
The 5 Best Beauty Advent Calendars
1. The Cult Beauty Advent Calendar
Beauty lovers wanting more bang for their buck flocked to the Cult Beauty calendar in 2021. While it may have cost £215, it was packed with 38 unmissable products worth more than £975. Including a mix of minis and full-sized bottles, it offered everything from eye palettes to plumping serums, with TikTok-famous brands such as Glow Recipe and The Inkey List found inside. A pink and red design felt more Glossier You than Christmassy, while drawers were carefully curated to fit around your festive season calendar. The Saturday before Christmas served up eight pampering, party-ready treats alone.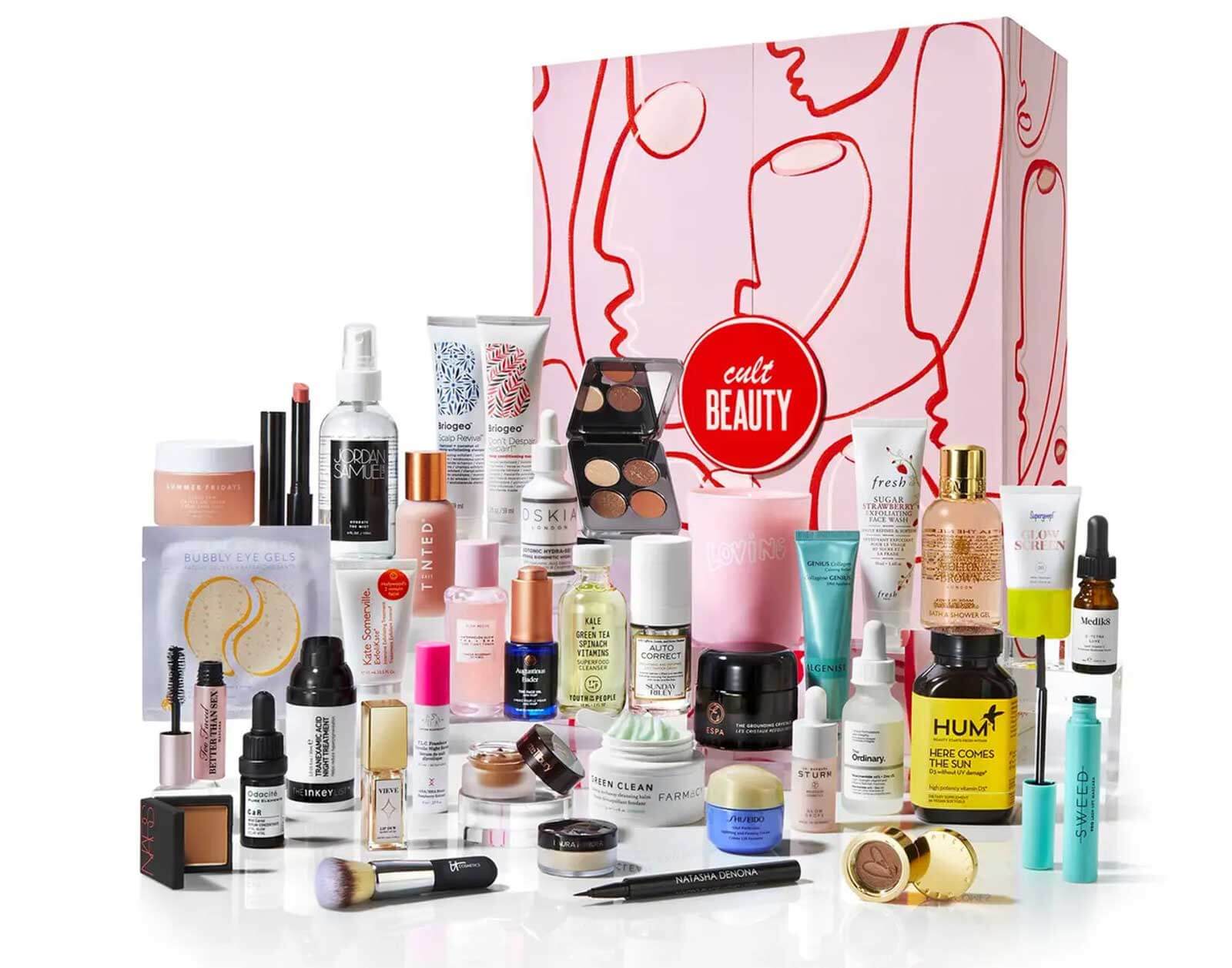 Credit: Cult Beauty
2. The Diptyque Advent Calendar
A box of true luxury from Diptyque. Inside their 2021 advent calendar, they featured 25 products, including a full-sized, 70g Moonlit Fir candle. Sumptuous minis – from body scrubs to perfumes to shower oils – sat behind the illustrated windows, alongside metal Christmas decorations to mark the festive countdown. It was an indulgence at £320, but it quickly sold out, proving that brand-focused calendars can be as alluring as etailer selections.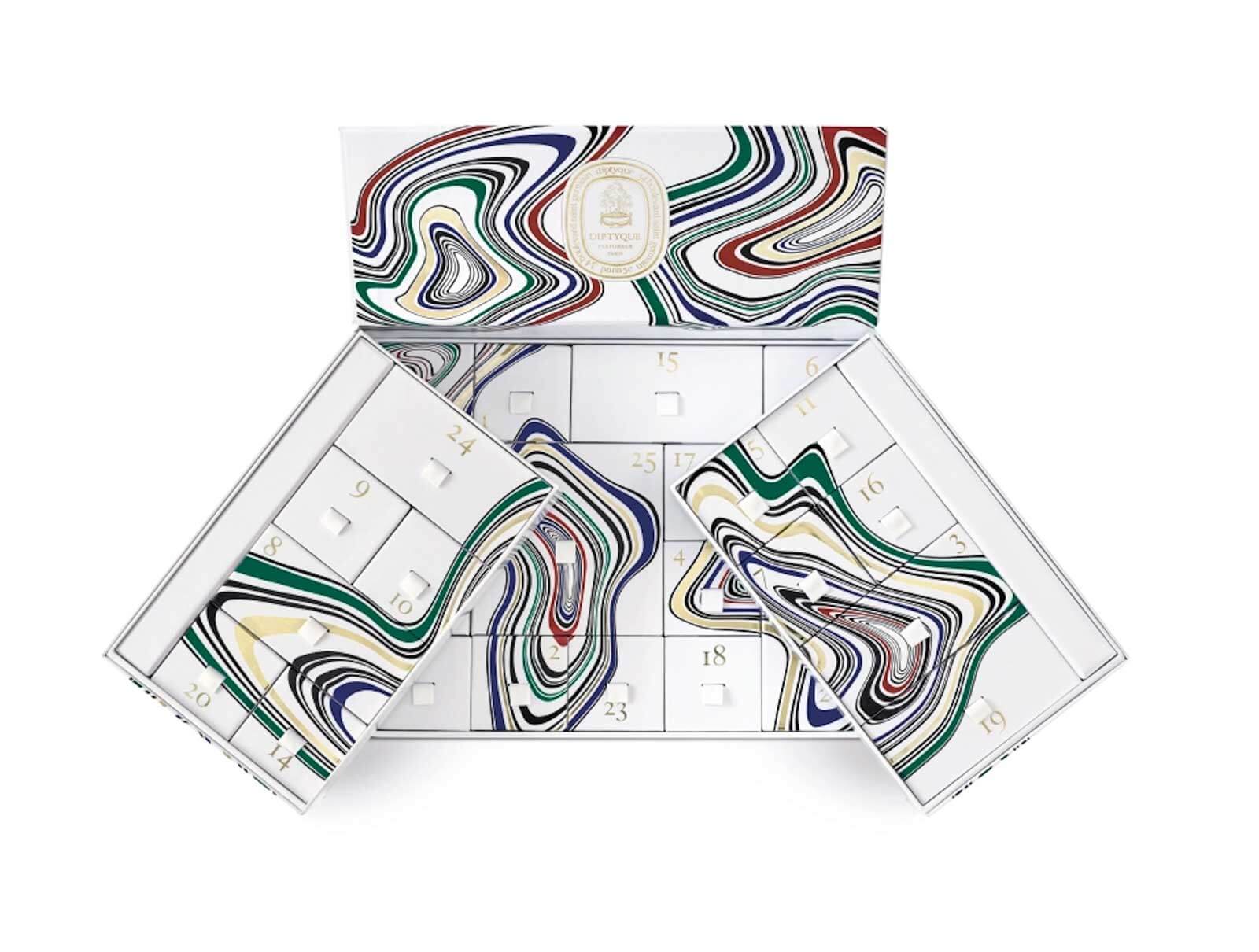 Credit: Diptyque
3. The L'Occitane Reusable Advent Calendar
There's one downside to beauty advent calendars: the volume of packaging. From the calendar itself to the individually wrapped products, the amount of cardboard and plastic can soon stack up. Recognising this problem – and the fact that consumers are becoming increasingly eco-conscious – L'Occitane introduced their Reusable Advent Calendar, created in collaboration with illustrator Kitty McCall. The beautiful, nature-inspired box was priced at £160 with products included, but you could also shop for a product refill for £120. It's expected that they'll offer a refill again for 2022, so if you bought 2021's design, you can stock it back up come December.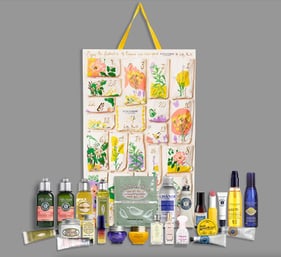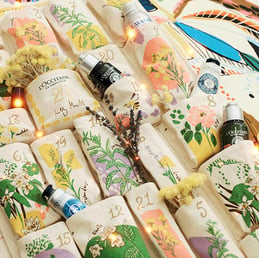 Credit: L'Occitane
4. ASOS Face + Body 24 Day Calendar
At £75, ASOS's 2021 beauty advent calendar was one of the more affordable offerings – especially given the stash of cult-classic and brand-new products tucked inside. The 100% recyclable box held treats from the likes of Charlotte Tilbury, MAC Cosmetics and Elemis, meaning the friendlier price tag still came with luxury appeal. This one sold out fast, and as ASOS continues to expand its beauty roster, we're sure 2022's edition will be just as impressive.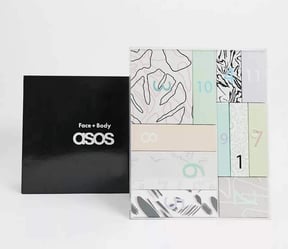 .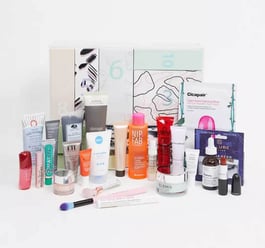 Credit: Asos
5. Liberty Beauty Advent Calendar
There are few places more festive than Liberty London at Christmas, so what a treat for us all that they recreate the store with this ornate advent calendar every year. The illustrations just get more and more captivating as time goes on, and 2021's edition did not disappoint with £840 worth of product (costing £224). It was high on Instagram appeal and brimming with luxury goodies, including full-sized versions of Le Labo's Another 13 eau de parfum, Sam McKnight's Happy Endings Nourishing Balm and Olaplex's No. 3 Hair Perfector – to name just a few.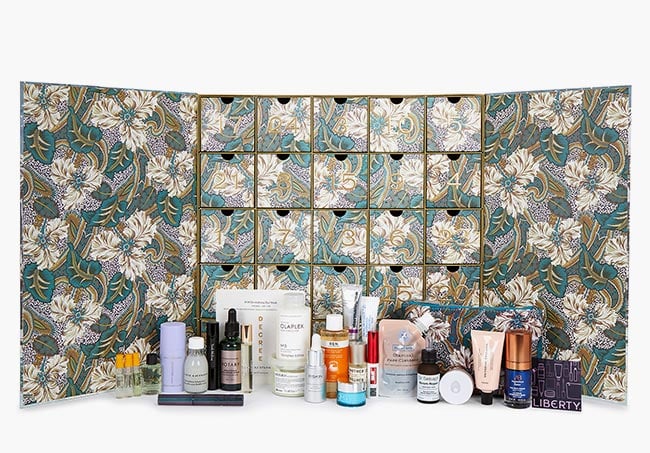 Credit: Liberty
Tips for Planning Your 2022 Beauty Advent Calendar
1. Decide On Your Approach
If you're a beauty brand, do you want to create a calendar of your very own, or would you prefer to feature in a calendar by one of your etail partners? This is the first question you need to ask yourself, and costs play a crucial role in your decision-making. Weigh up the financial benefits of each option, taking the price of production and marketing for own-brand calendars into account.
2. Think About Price Point
When creating your own beauty advent calendar, you should aim to provide the highest value for money. Scaling up the worth and dialling down the RRP presents a tempting offer for consumers who are seeking a real treat. To up the exclusivity, add in full-sized items, cult-classic products and new launches that are sure to catch beauty lovers' eyes.
3. Time Your Launch Period
The press have started writing about beauty advent calendars as early as August, with many brands starting to tease their offerings around this time. Pre-ordering appears common around September and October, meaning you may need to launch your calendar sooner than you previously thought.
4. Consider Sustainable Packaging
Take inspiration from L'Occitane and seek ways to make your beauty advent calendar sustainable, whether that means also going down the reusable route or prioritising recyclable materials – or both.
Up next: On the topic of Christmas, discover our guide on how to optimise co-op advertising ROI over the Q4 period.