It's no secret that influencer marketing is a costly endeavour. You're paying for an influencer's time, their content creation, and a platform from which to amplify your brand's message. However, just how much that cost comes to depends on a variety of factors, from their audience size to your goal engagement rate – and every metric in between.
So how, in the midst of fluctuating fees, can you secure a strong return on investment (ROI)? It all comes down to ensuring the price you pay is in line with your expected results. We don't just mean increasing sales and Instagram follower counts, but nailing the finer details, like exclusive access and on-brand messaging, too. Here, we're breaking down how to decide what to invest in your campaigns – including an example of average influencer pricing for 2021.
The Challenge with (and Solution for) Costing Campaigns
Beauty brands make an average return of £8.81 for every £1 spent on influencers. However, unlocking that strong ROI doesn't come without its challenges. Because there's no standardised rate for working with talent, each influencer (or their agency) sets their own, which can become an opportunistic art. That's why, in the negotiation phase, it's vital to have data to back up your decisions, so you can determine if the influencer will meet your objectives.
This means understanding their reach, engagement, the brands they work with, their content aesthetic, and whether their audience fits your brand's or product's target demographic. With this insight, you can benchmark and compare your chosen influencers side-by-side, along with their fees. However, it's a time-consuming process if you do it manually.
That's why analytics and influencer services are key for selecting the right talent. By using beauty-specific services, like Influencer Connect, the analysing and shortlisting is done for you. You can also use these insights to calculate the average earned media value (EMV) for an influencer's posts. This gives you an absolute measure to work with when identifying your target ROI.
Defining Goals to Match Your Investment
It's important to ensure the correlation between your goals and your budget is realistic. Often, for influencer campaigns, brand awareness is the most sensible and natural KPI. You can measure this in a variety of ways, with the most common being reach. You should also look at engagement rate or boosts in your follower count to assess a campaign's impact.
If you have target figures in mind – such as a 5% follower increase or 6% engagement rate – use influencer insights to understand who might help you reach your goals. This may allow you to justify a bigger investment in a high-level influencer, or even show you that your money would be better spent on a pool of smaller micro-influencers. Consider your brand positioning, too. If the partnership doesn't feel authentic and natural, a bigger investment may not go as far as you had hoped.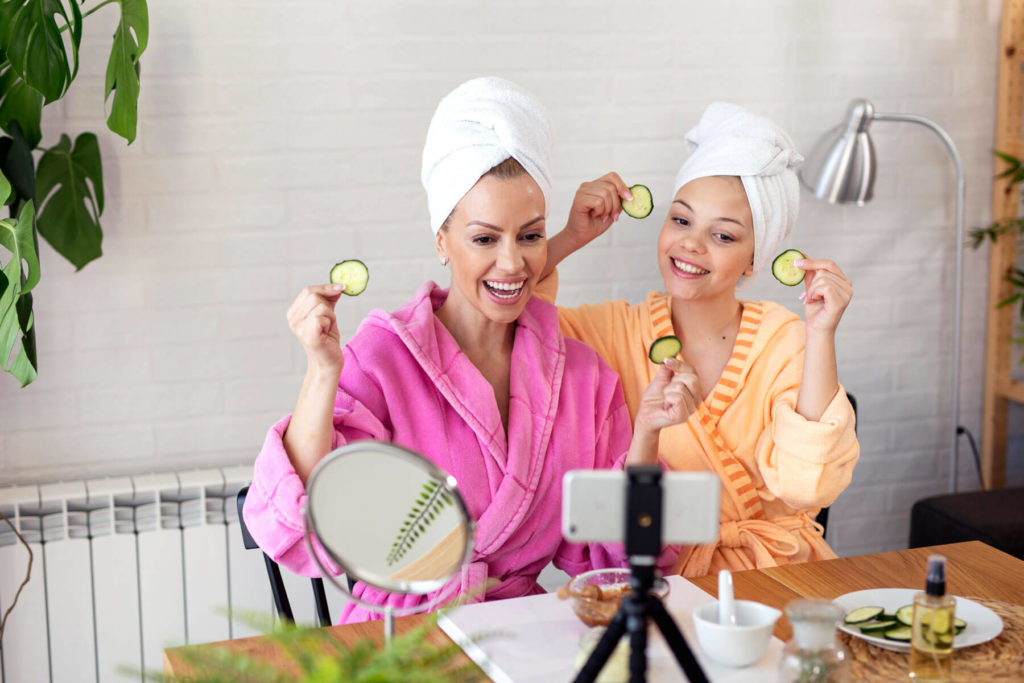 Average Pricing for Different Influencer Types
When influencer marketing first took off, it was all about who had the highest numbers. Brands believed that a high follower count meant high engagement and high ROI. However, as social media marketing has evolved, so has our understanding of how users consume content, paving the way for micro and nano influencers to rise to the fore.
While a macro influencer has a larger audience, micro and nano audiences tend to be more engaged. As such, they may offer a stronger ROI, depending on your goals. One thing is for certain: no matter if you're working with macro, micro or nano talent, it's important to track their performance before you part with your budget.
Brands should be looking at:
The influencer's engagement rate.
Their follower demographic.
Whether they have a high number of suspect followers.
The brands the influencer has worked with previously
How long they typically keep ad content on their feed.
The usual nature of their ad content (i.e. unboxing, product review, TikTok-style reel)
As for the prices you can expect to pay from one influencer type to the next, Influencer Marketing Hub's 2020 Influencer Marketing Outlook report reveals the averages across the top three platforms.
On Instagram
The most popular platform for influencer marketing is a hotbed for social media talent. The types of posts available require different levels of output, so expect costs to fluctuate depending on whether you want a grid photo or a video on Stories.
Nano-influencers: $10–$100 per post
Micro-influencers: $100–$500 per post
Mid-tier influencers: $500–$5,000 per post
Macro-influencers: $5,000–$10,000 per post
Mega-influencers: $10,000+ per post
Celebrities: Varies, but $1+ million isn't unheard of
On YouTube
Unsurprisingly, costs for YouTube content are higher than costs for Instagram posts. This may be because the content is more time-consuming to film and edit.
Nano-influencers: $20–$200 per video
Micro-influencers: $200–$1,000 per video
Mid-tier influencers: $1,000–$10,000 per video
Macro-influencers: $10,000–$20,000 per post
Mega-influencers: $20,000+ per post
On TikTok
TikTok is still a rising star in the social media space, so it makes sense that average costs are lower than on Instagram or YouTube. Watch out, as there may be increases as the platform grows in 2021.
Nano-influencers: $5–$25 per post
Micro-influencers: $25–$125 per post
Mid-tier influencers: $125–$1,250 per post
Macro-influencers: $1,250–$2,500 per post
Mega-influencers: $2,500+ per post
You can use these figures as a rough guide when plotting out your influencer campaigns. However, know that a low cost in isolation isn't enough to secure a strong ROI. The most successful campaigns happen when you select talent strategically, with data to back up your decisions.
Up next: discover 5 ways to measure authenticity of influencers, plus how to link ROI to beauty influencer campaigns.