Its ability to innovate and accelerate is what makes the beauty industry so enticing. Yet, it's never had to shift as fast as it did over the course of 2020. In a COVID-19 world, digital transformation in the beauty industry wasn't just beneficial, but essential, as intermittent lockdowns saw bricks and mortar sales fall at an unmatched rate.
The good news is, many beauty brands rose to the challenge, embracing new platforms and optimising old ones as they strived to get their message heard over the buzz of other digital disruptors. It's been a year of firsts in all areas – from advertising to eCommerce – and the changes made this year are bound to reverberate through 2021. So, how did brands transform their digital activity?
1. Reaching New Horizons in Brand Awareness
Taking game-changing advertising to new heights, Nintendo's Animal Crossing: New Horizons became a surprise contender for most-wanted ad space in the beauty sphere. Not just one, but multiple fragrance, makeup and skincare heavyweights have turned to the beloved simulation game, hoping to boost awareness of their product portfolio.
Among them is Givenchy, whose cult-classic makeup products – including the Le Rouge Lipstick – became accessible to gamers looking to give their avatar a makeover. Meanwhile, Escada Fragrances is the latest beauty brand to join the craze, creating a Candy Love island for characters to visit – aptly named after their just-launched Candy Love scent.
2. Embracing Experiential Marketing
The gamification of beauty doesn't stop with Animal Crossing. Gucci Beauty created a game of its own on Snapchat, designed to promote Christmas sales of the Gucci Bloom perfume. Allowing users to virtually enter the Bloom Garden of Dreams and find five hidden fragrances, Gucci said they "hope this virtual 'escape' brings a little joy and springtime fun to [their] fans ."
This kind of experiential marketing has been key in 2020. With beauty lovers spending more time at home, brands have sought to combine ads with entertainment through digital pop-ups. Leading the way was none other than Fenty. The brand hosted a virtual house party in August, allowing fans to tour rooms and learn more about the brand new Fenty Skin collection. 'Products' were scattered around the house – in the sink cabinet and near the hot tub – while founder, Rihanna, could be found at the spa, getting beauty advice from Fenty Skin Ambassador, Sean Garrette.
3. Bringing a Personal Touch to Online Shopping
As well as experimenting, beauty brands have been brushing up on their basics, creating a best-in-class digital shelf experience to bring their products to (virtual) life. At a Cosmoprof webinar, PWC partner Erika Andreetta announced that there's been a 45% increase in mobile shopping for beauty products this year. Meanwhile, the organisation's Global Consumer Insights Survey revealed that 93% of participants plan to continue shopping online.
This calls for – and has resulted in – a makeover of the eCommerce model, inspiring brands to build new technology into the shopping experience. As well as optimising the digital shelf with SEO, reviews and content, brands have enabled product discovery previously only found at a beauty counter.
Online consultations played a key role in this. Making online shopping more personal, digital appointments gave consumers one-on-one access to beauty experts in a variety of verticals. From FaceGym's facial massage classes to Charlotte Tilbury's virtual makeup school, these sessions ensured the bespoke feel of beauty counter visits wasn't lost when stores shut their doors.
4. Spearheading New Social Strategies
Though it launched in 2016, TikTok has truly taken off this year, with a locked-down Gen Z hitting the platform to film dance videos and funny skits in their homes. The real-time aspect of the content made it tricky ground for beauty brands to tread, but a number of digital disruptors have seen great success with creative TikTok campaigns.
Case in point: GHD and its #WishUponaStar challenge. Created in collaboration with TikTok's biggest stars, the campaign invites users to wish, wish, wish for a good hair day this Christmas. To the tune of the brand's bespoke 'Good Hair Day' song, TikTokers have been recording their GHD transformations. So far, the hashtag has received over 2.4 billion views.
L'Oreal's Luxe division has also been placing bets on social media; this time by teaming up with Pinterest to create a Luxury Fragrance Finder. The quiz matches Pinners to their perfect scent, which they can then shop through the platform. It's proof that, even on firmly-established platforms, innovation can still be found.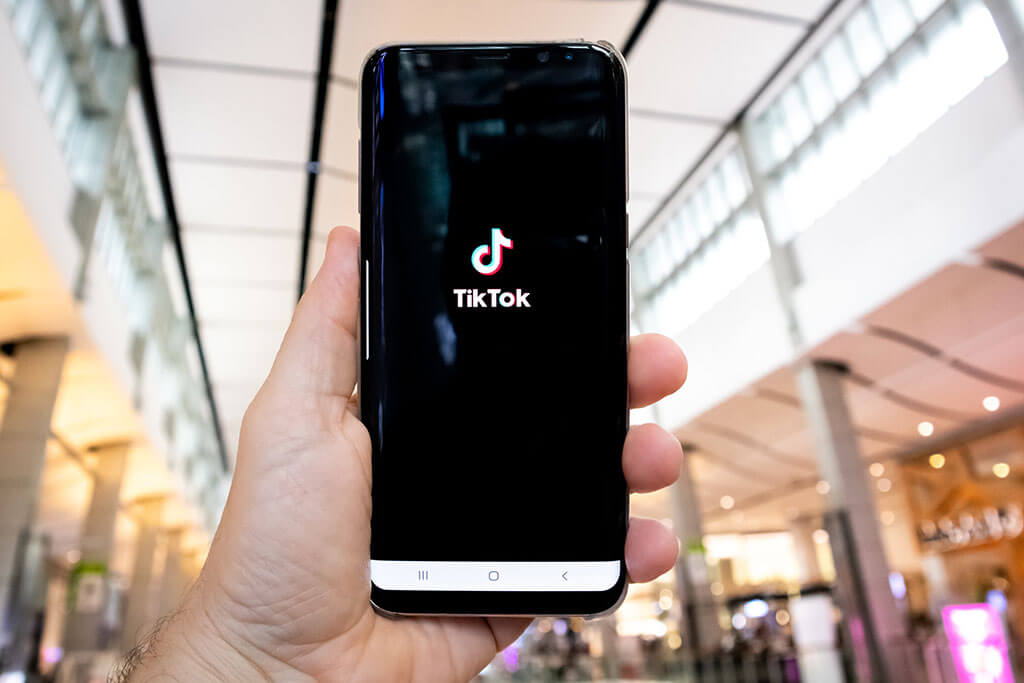 What Does This Mean for 2021?
As we leave 2020 behind and head into a new (albeit uncertain) year, digital transformation in the beauty industry is bound for continued growth. John Lewis has predicted that beauty shoppers will 'buy fewer, buy better' in 2021, after the company's customers increased their spending by 6.2% per beauty item over the past year.
Meeting the needs of these shoppers will make innovation essential in the coming months, not just to gain advantage, but to keep up with disruptive competitors. McKinsey research reveals that, in the last year, the speed of adoption of technology has increased – and this is what forms the basis for beauty brand success.
Up next: read how brands are driving innovation in beauty eCommerce, featuring Tatcha, MAC Cosmetics, Milk Makeup and more.