It's been a challenging, game-changing, record-breaking year in the world of beauty eCommerce, with COVID-19 presenting monumental obstacles for a famously sensorial market. And, yet, in the face of adversity, the fragrance category has remained resilient, adapting to the 'new normal' with disruptive activity, both online and offline.
While a number of fragrance companies, from LVMH to Puig , have widened production to include hand sanitisers, others have optimised their digital content and introduced free samples through paid media campaigns. Meanwhile, the likes of Neom are spotting opportunities in bricks and mortar stores, bringing their soul-affirming, spirit-lifting scents to their new commuter-friendly Liverpool Street hub.
It's proof that perfume brands show no sign of slowing down in an unpredictable 2020 – and why should they? The market is shifting rapidly, but success stories can be found. Here, we break down 10 fragrance industry statistics every marketer needs to know, including actionable insights and inspiring developments that help shape future strategies…
1. Digital Fragrance Sales Have Increased Since March
Perhaps this is no surprise, given the bricks and mortar closures caused by Covid-19. However, as a notoriously sensorial category, the rise in digital fragrance sales is promising. In the US alone, the number of scents sold online has doubled compared to 2019, proving a lack of in-store tester strips hasn't dissuaded consumers from spending on perfume.
2. There's Also Been An 11% Boost In Social Media Posts About Fragrance
It's not just sales that have soared. Since lockdown began, there's also been an 11% increase in social media conversation about scents. While some have hailed fragrance for making them feel 'normal', others have talked about spritzing perfume to boost their mood or conjure memories of far-flung destinations and familiar comforts. This insight makes emotive digital content a must. Consumers are seeking support and solace from their scents, so look to tell a story with enchanting assets and evocative copywriting.
3. This Year, Fragrance Brands Have Driven An Earned Media Value (EMV) Of £23.9 Million
That's a lot of fragrance brand buzz, taking place between January to September 2020. In fact, this is 15% higher than the same period in January 2019, indicating that interest in perfume is steadily on the rise.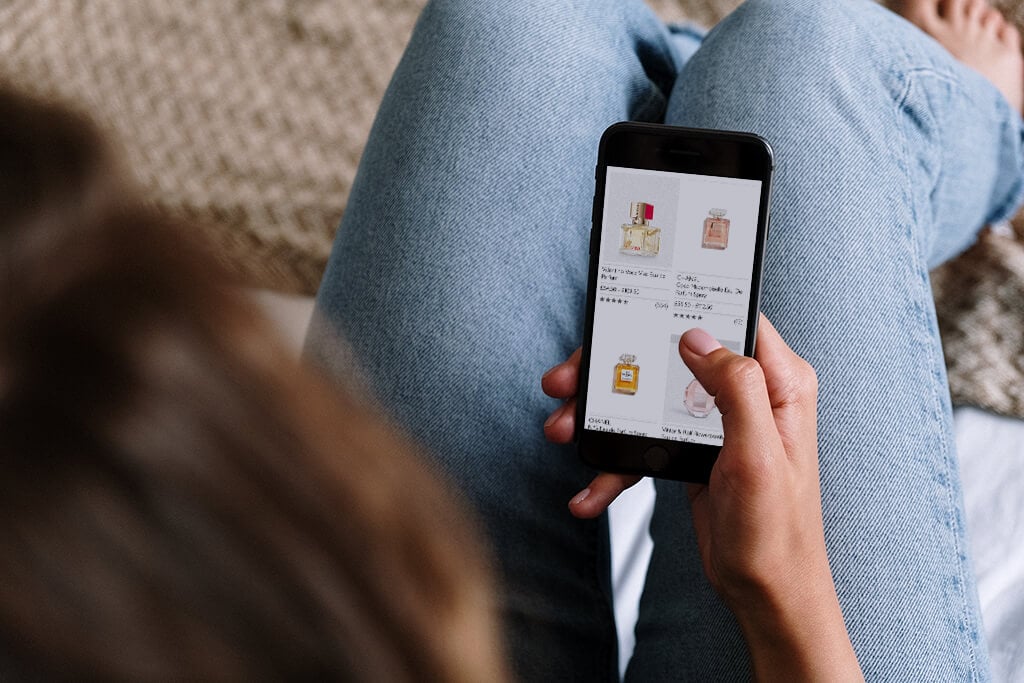 4. Jo Malone Has Had The Highest EMV So Far In 2020
And, is it any wonder? The brand has brought fans a multitude of press-worthy launches this year, from their Spring Blossoms line-up to their new Fig & Lotus Flower cologne. Plus, their always-covetable Christmas collection will be landing in-store (and on wishlists) soon – a festive season drop that always gets plenty of coverage, not least for the show-stopping advent calendar.
5. Meanwhile, Bella Hadid Has Driven The Highest EMV As A Fragrance Ambassador
The youngest Hadid sister proved the perfect choice of ambassador for Versace's new scent, Dylan Blue, driving an EMV of £110,132. Perhaps it was those sun-drenched, beautifully-bronzed campaign shots that got people talking. At a time when golden beaches and azure waters are but a daydream for most, this is one partnership that truly resonated.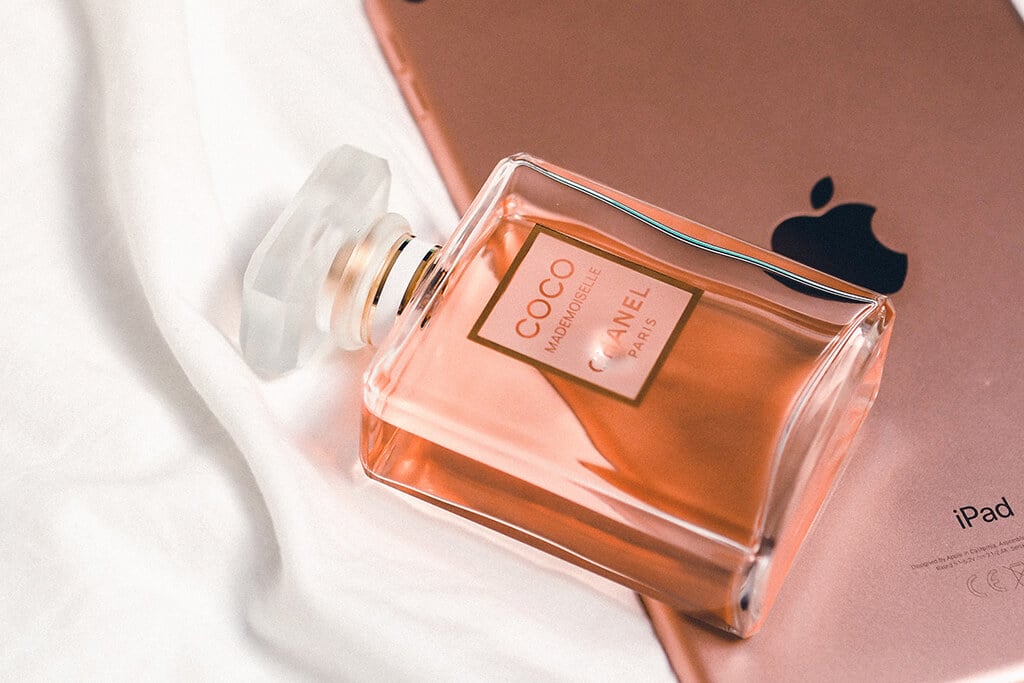 6. 9% Of Fragrance Brands Have Worked With Ambassadors To Promote Their Products In 2020
This is 3% lower than in 2019, when 12% of fragrance brands signed famous faces to generate excitement around their product offering. One reason may be budget constraints; celebrity partnerships are notoriously expensive. However, this year hasn't been without its share of engaging, headline-worthy campaigns. We've seen Lenny Kravitz sign on with YSL Beauty, Marion Cotillard join a legacy of Chanel No5 ambassadors and Jodie Turner-Smith blossom as the new face of Gucci Bloom – to name but a few.
7. Only 10% Of Fragrance Brands Received Press Coverage Based On Their Brand Ambassadors
But, when they did, the boost to brand presence was high – especially for Lady Gaga and Valentino. The fashion house and iconic singer teamed up for a music video-meets-TV ad campaign to promote Voce Viva; a scent that celebrates self-expression and finding your voice. Chanel No5's Marion Cotillard and Marc Jacobs' Lila Moss also garnered buzz in the media, taking the second and third most talked-about spots respectively.
8. The Fragrance Market Is Huge In Brazil
It's worth $6.7 billion, which is more than the United Kingdom ($2.5 billion), Germany ($2.6 billion) and China ($1.4 billion) combined. There's room for growth with ancillaries, too; research shows that 33% of adults in Brazil are interested in in-shower fragrances, 14% are interested in fragrance sticks and 13% are interested in other solid fragrance forms.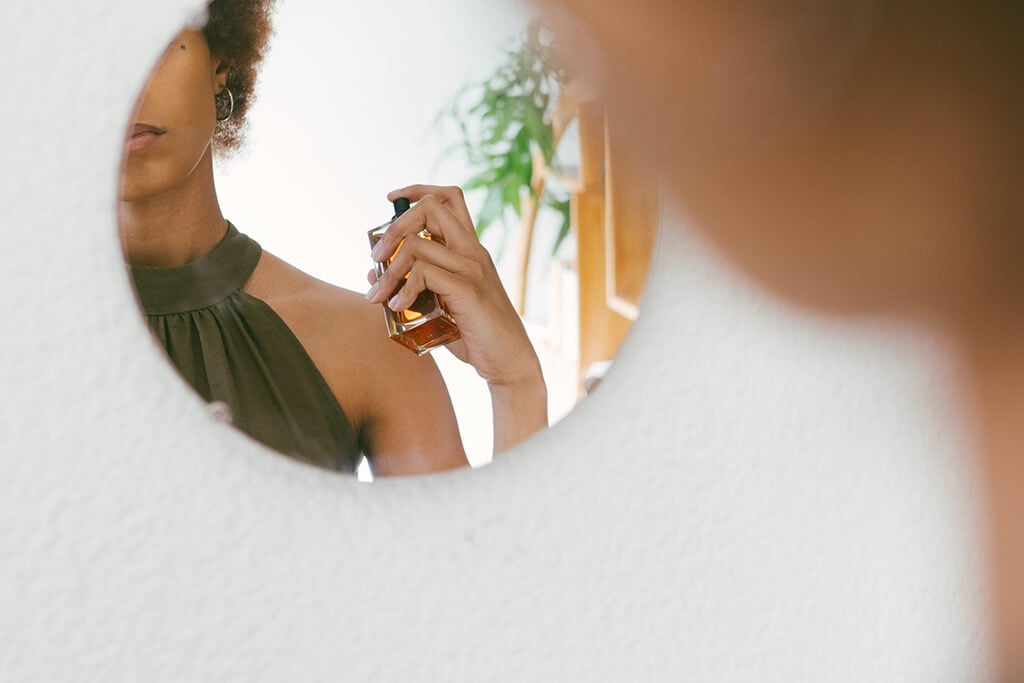 9. 87% Of Product Pages On Third Party Retailers Don't Include A Video…
… Despite spending thousands of pounds and valuable resource on creating TV ads. Those thumb-stopping videos tell the story of a fragrance, bringing scent to life through the smartphone screen. They can also help to increase conversions by up to 80%, making it all the more vital to repurpose videos for product pages.
10. 22% Of Co-Op Fragrance Ads Are Not Brief Compliant
The digital equivalent of an in-store activation – a co-op ad on a third-party retail site – is all the more lucrative as footfall plunges in the midst of the global pandemic. However, MMI data shows that 22% of these ads in the UK are not brief compliant, whether that's because the landing page is incorrect, the wrong creative is used or the campaign is cut short. More and more fragrance brands are turning to ad tracking tools, like adCHECK, to monitor these co-op ads, allowing them to problem-proof campaigns and elevate performance.