In the beauty industry, change is a fact of life. Customer sentiment is fickle, trends can emerge in an instant, and trying to keep up can present both challenges and opportunities.
From small independent brands through to big household names, the beauty industry 'winners' tend to have one thing in common: an ability to pre-empt what customers want. This is where data-driven decision making (DDDM) can offer your brand a significant boost. Instead of making decisions purely on a hunch, it involves collecting the information that already exists within your business — along with wider market intelligence — to help you make the right choices.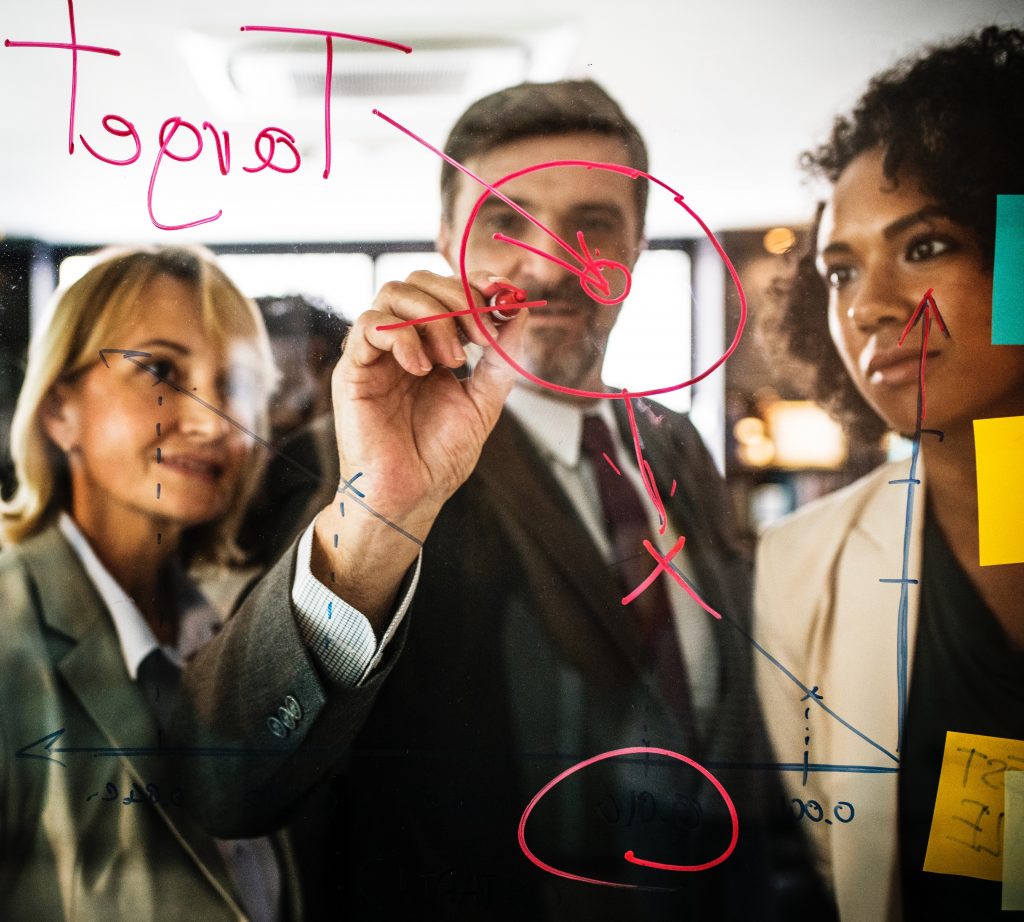 The proof's in the pudding: one study showed that companies that actively put their data to work show 50 percent higher revenue growth than companies that don't. Higher sales, less unsold stock, the ability to tell a valuable trend from a passing fad: DDDM can give you a valuable competitive edge in all of these areas.
So how does it work in reality? Here, we'll take a look at some practical steps for harnessing the power of your data and transforming your decision making for the better
1. Ask what you want to achieve?
The last thing you need is to put a large investment into data software, only to find that it fails to give you the answers your business needs — or that it isn't a good fit for the beauty industry. So as a start, it's important to identify the areas that you think data could be put to better use. Some typical areas include:
To spot current and emerging beauty industry trends — including their prevalence and growth rate.
To help you decide which products to stock.
To improve your product mix and to predict volume requirements (in order to avoid being left with shortages of popular lines or redundant stock).
To inform your pricing strategy.
To help you decide which marketing channels to focus on and how to improve performance on each channel (e.g. by identifying the best Instagram influencers for collaboration and what type of content will encourage the highest levels of engagement).
Competitor analysis, including intelligence on market size, market share and who your main competitors are at any time.
As you consider possible tools to help improve your DDDM capabilities, always look closely at whether it has the ability to help you in these areas.
2. Establish the data you have already — and your data gaps
You almost certainly have lots of data already (even if it's not yet being put to best use). So it's always worth carrying out a data inventory audit; i.e. identifying the data sources you are going to use for better decision making. This is likely to include the following:
Sales data: including information on sales per-product line, per-channel, and records of online purchases.
Stock data: how much you hold at any one time and where it resides, including information about stock that is elsewhere in the supply chain or in production.
Behavioural data: such as records of visits to your website and how those buyers interact with you online.
Social media data: including views, likes, and interactions.
Most of this is internal data — i.e. it can be found and retrieved from within your organisation. However, for truly valuable DDDM (especially when it comes to measuring wider industry trends and consumer sentiment), you may find that what you need is currently missing from within the company. For the full picture, you may need to extend your data to include a wider range of external sources.

3. Transform data into insight
Having identified the raw materials, it's a case of transforming them into something you can actually use. For this, it's worth focusing on two areas: consolidation and user experience.
Consolidation
From stock, accounts, sales, to website analytics, it's not unusual to have tens — perhaps even hundreds — of applications in play within a business, all generating data. To avoid drowning in that data, look for tools that can bring multiple sources together, such as stock control, sales, and marketing.
User experience (UX)
From sales predictions through to Facebook ad clicks, you need to be able to get to the answers you need — and trust the numbers — without constantly having to message your IT department for help. This is why UX is such an important area to focus on. With an easy-to-use dashboard, key reports available in a click — and lots of easily-understood graphs and pie-charts, you don't have to be a data scientist to draw real insights from the data.
4. Get everyone involved
Where possible, try to give access to data tools to as many members of staff as possible. Take a designer tasked with creating a new social ad, for instance. If they can view the latest media intelligence and see first-hand the type of content that's causing the biggest buzz, it might be just the spur they need to create something special.

5. Ask for the numbers
This may seem like a simple step, but it's often overlooked: if an employee comes up with a new idea, whether a brand new product or creative strategy, ask them to produce data to back it up. In this way, DDDM can enhance creativity by helping transform a suggestion into a viable idea.
Get the tools you need
Guiding your business and marketing strategies with data is incredibly important — and our dedicated eCommerce monitoring and analysis platform, mmi etail, helps you do just that. With our etail solutions, you're able to monitor pricing, compile real-time reports, and assess competitor insights to help you make the most out of your data options — and create successful product and channel marketing strategies.
If you're interested in finding out more about how you can stay on top of your performance with mmi's etail solutions, request a demo today. Or if you're interested in learning more about the latest in business, head back to our blog for more insights.