Advent calendars are one of the most loved Pre Christmas traditions: a creative way to count down the 24 days of December ending on Christmas Eve.
Since the 19th Century (when the tradition started), advent calendars have been produced in different forms and styles.
Today they can be quite innovative, especially in the beauty industry.
They are largely used by brands and corporations as a key tool to generate new business, promote products and grow sales as well as capturing key marketing insights and boost engagement on social media channels. A powerful way to unleash their creativity by creating their own advent calendars.

Beauty brands often add small-sized products behind each box, this allows people to enjoy a selection of items from a specific brand and brands can benefit from the hype that can be generated by the product's release.
Creating Your Social Media Advent Calendar Marketing Campaign
From a digital perspective, you can publish an original piece of content to your social media followers.
It can be discounts or flash sales or you can work with influencers to provide never-before-seen photos/videos or products.
A social media campaign can be rolled out to coincide with customers opening their calendars throughout the month. For example, 25 different highly engaging videos can be released on Instagram Stories each day before Christmas, or an advent calendar contest hosted across all social channels where end users can post their product won every single day under a specific hashtag would be the perfect way to collect user-generated content and make sure customers have a constant engagement with the brand.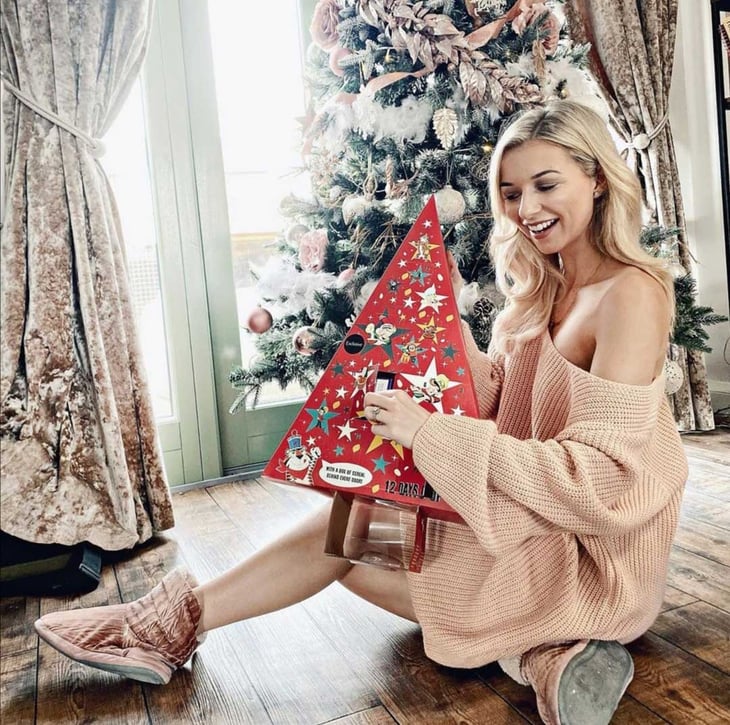 Particularly, if you are going to use Instagram as a tool to create your very best Christmas marketing campaign, the first thing to think of is the style of contests you want to use. Take your time to think about your objectives: are you trying to capture leads, increase followers, or just showcase products? How large is your target audience?
Depending on those goals, you could have 3 options:
1.

5 days, five giveaways
Choose one single week of the Advent month and roll out 5 posts, one for each day of the week. There are several tools that allow you to run unlimited Instagram giveaways.
2.

4 weeks, four giveaways with a final big award every week.
You run 5 posts, again, each day of the week, asking people to comment on those to enter into a draw. The winner will be announced on the 6th day and you will have to make sure your top product will be the final prize (or, even better, your very newest product).
3.

5 days, five giveaways and a final big prize
You still need to create five giveaways, one each day of the week. A new opportunity to win will be created then: draw a big and final prize on the 6th day from those who have joined the previous draws.
Of course, you will have to drive attention to this content by creating engaging content to be distributed via Instagram Stories or TikTok.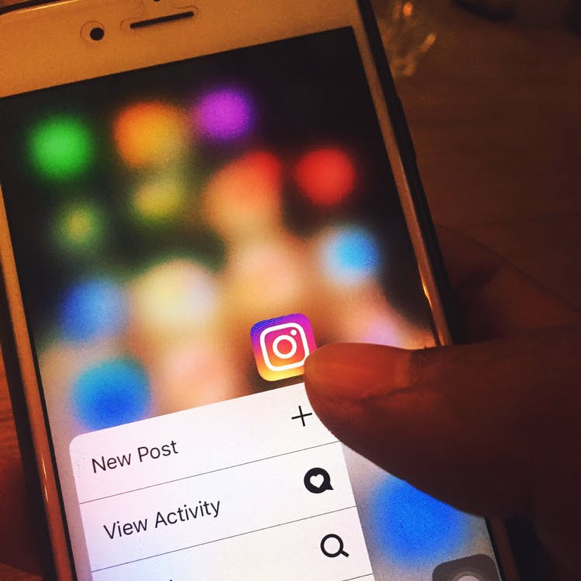 Another great digital marketing trick to use could be to build and deliver an influencer marketing campaign and involve beauty influencers to post on their TikTok and YouTube Channels information about the brands' advent calendar offerings.
So, ready to start building your integrated Christmas marketing strategy? If the answer is yes, surely you can't miss the opportunity to also give to your advent calendar the best media coverage.
Creating your Online Media Advent Calendar Campaign
To help you plan how to spend your media budget, here at mmi Analytics, we built a report which has shown key data which can help you to make informed decisions regarding your media budget spend.
Please find below some of our key findings:
The number one advent calendar brand in 2022 by EMV and Mentions was Liberty London the retailer. With three calendars in the range, the most popular was the Liberty Beauty Advent Calendar which achieved 247 mentions – around 90% of all mentions for the brand.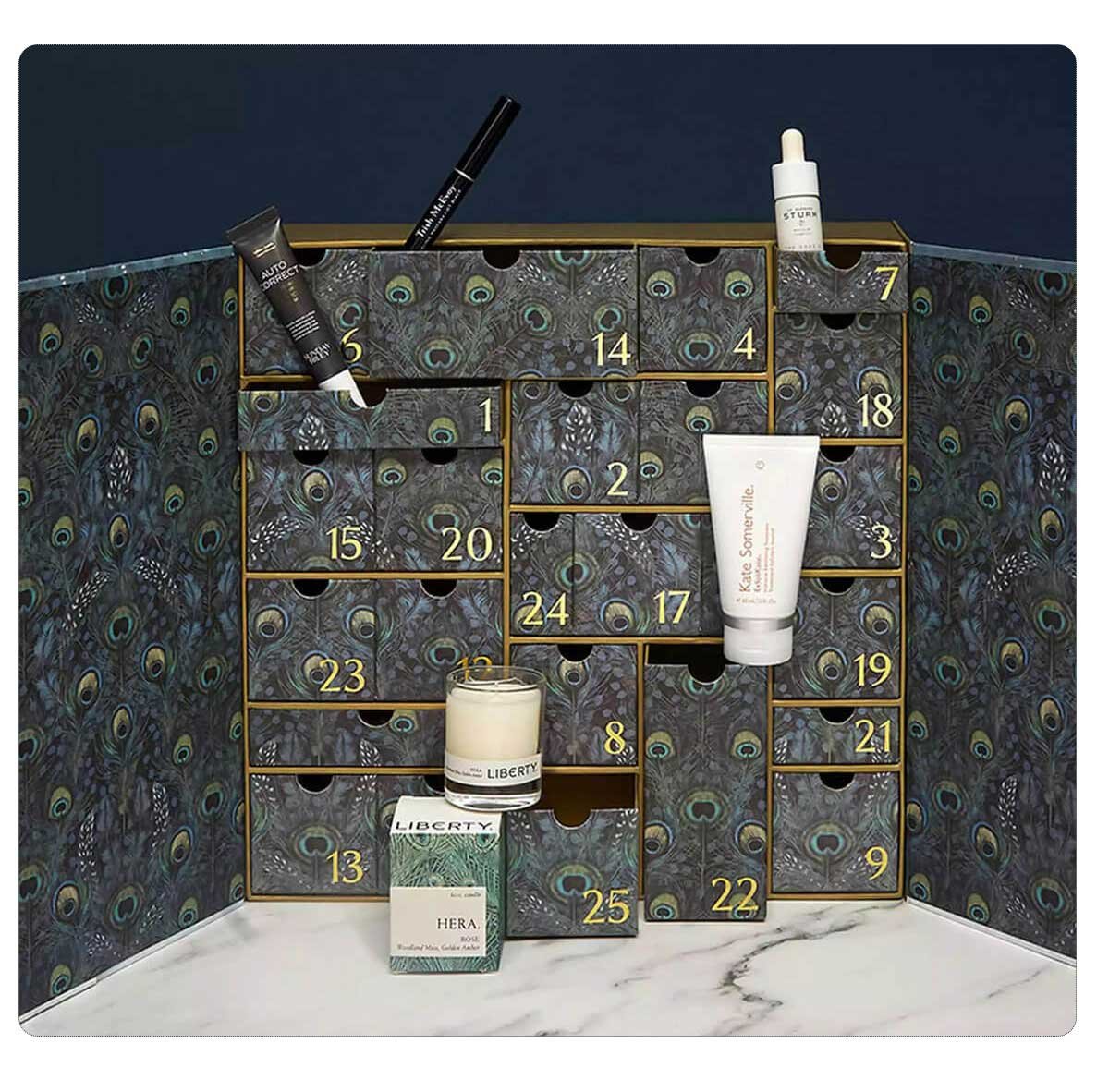 Top coverage for the brand came from @LibertyLondon's Instagram followed by Rachel Shawcross's blog beautyqueenuk.co.uk.
The top 4 Advent Calendars in 2022 were all from retailers – Liberty, Cult Beauty, Space. NK and Look Fantastic. The first solus beauty brand calendar was from M.A.C – the Bursting with Surprises Advent Calendar.
Also, the most mentioned products by the media are…
1. Liberty Advent Calendar 2022
2. Cult Beauty Advent Calendar 2022
3. Space NK Advent Calendar 2022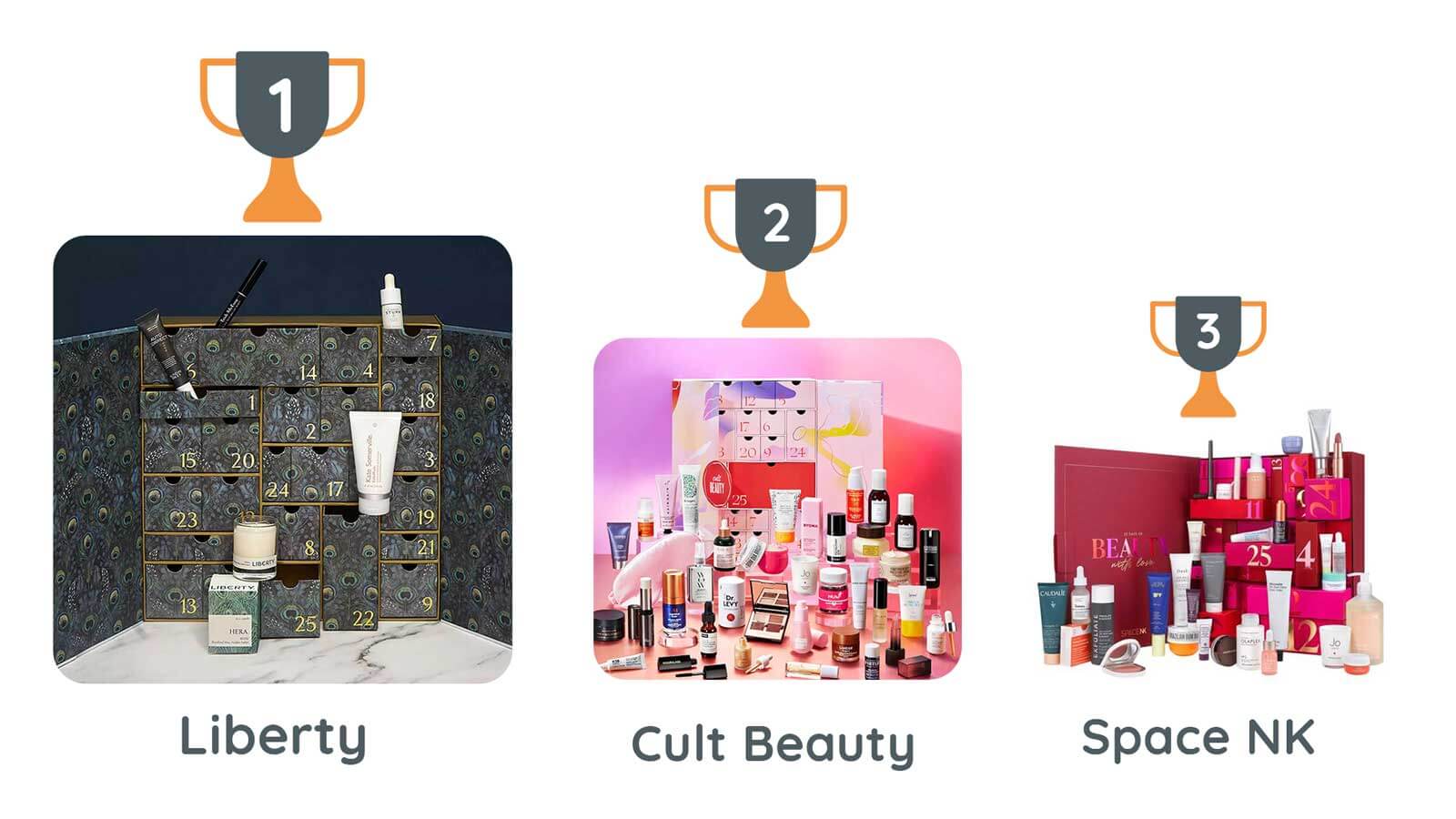 By mid-August 2023, 80 advent calendars have already been mentioned, with coverage starting the week of 10th July 2023. The most mentioned advent calendar so far is Liberty's Beauty Advent Calendar 2023. Is it set to top the list for another year?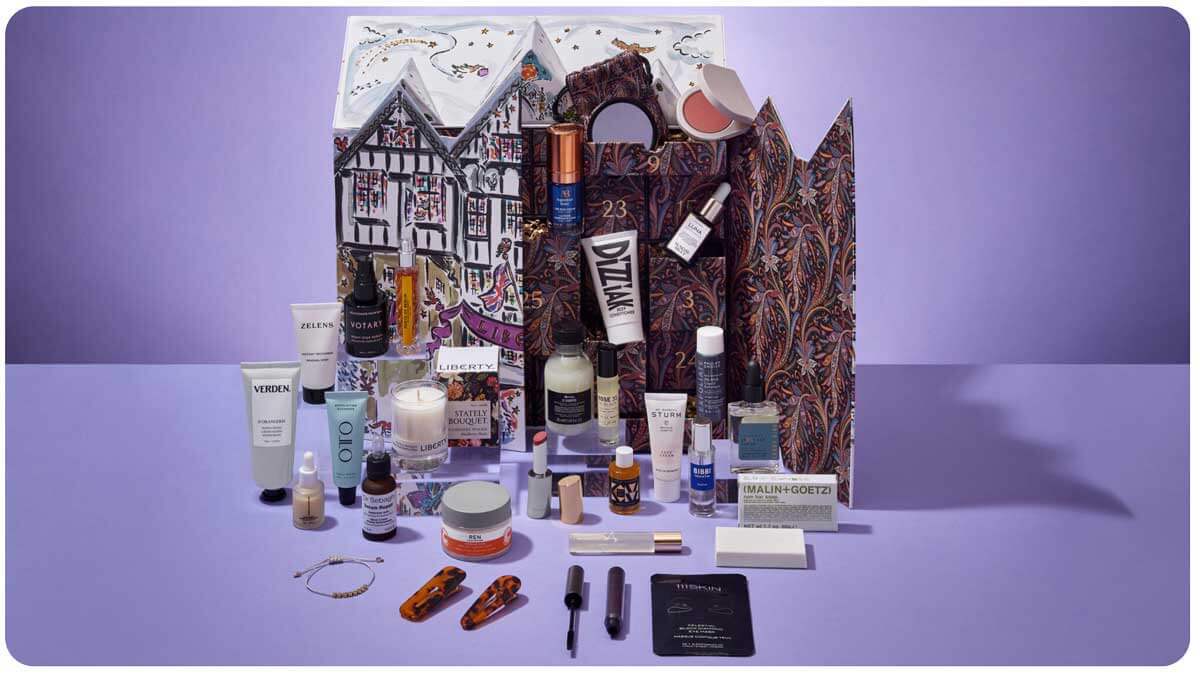 About mmi Analytics
mmi is a specialist provider of media and eCommerce insights created with the beauty industry for the beauty industry.
Our media platform supports PR, Marketing and Communications teams with the planning and monitoring of both paid and earned media.
mmi MEDIA allows you to optimise your media investments by measuring, analysing and reporting on your global product and brand performance across print, online and social media.
Schedule a demo today here.
Blog post originally published: 9 December 2019
Blog post last updated: 15 August 2023