The size of the global beauty market is predicted to balloon from $395.7bn in 2022 to a huge $615.92bn in 2024. This is a space that's full of opportunity – but it's also one where competition is fierce. If you're going to cut through the noise of the marketplace, it's crucial to make your beauty product launch special.
But how do you do that in this digital-first era? It's easy to forget there was a time when beauty brands' digital marketing campaigns were a mere sideshow to splashy print advertising. Now, digital-only campaigns are commonplace, and the quality of your TikTok content can mean the difference between a lacklustre launch or sales that soar. It's not enough to have a beautiful ad campaign; brands are having to think miles beyond the box to be the most creative, the most engaging and the most covetable in a saturated space.
So, in this article, we show you 6 ways to navigate the new media landscape, so you can amplify excitement around your next big beauty launch…
1. Think 'thumb-stopping' with your product packaging
2. Decide where to focus your campaign content
3. Find ambassadors that truly align with your launch
4. Define your message – and stick to it
5. Create an impactful campaign timeline
6. Get the insights you need and measure your success
1. Think 'thumb-stopping' with your product packaging
New Product Development (NPD) teams work hard to perfect product packaging, putting it side-by-side with competitors to ensure it stands out on the in-store shelf. But what about the digital shelf? From online etailers' collection pages to influencers' social media feeds, every bottle, jar, tube or box should pass the 'thumb-stopping' test.
This doesn't mean the packaging has to be vivid and loud. On the contrary, brands like Glossier, The Ouai and Byredo have thrived in part due to their minimalistic aesthetic. What new packaging needs is to be unique, modern, eco-friendly, and preferably have a tactile feature that makes using the product both effortless and enjoyable. Be mindful of what's available across the market – including smaller indie brands – to ensure you're creating an original product with its own signature style.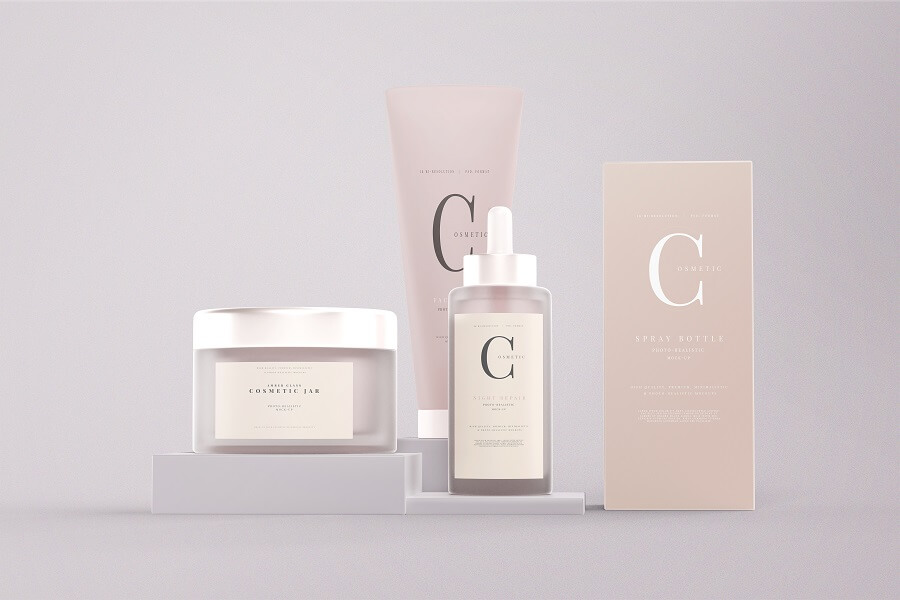 2. Decide where to focus your campaign content
As part of the NPD process, a target audience for the product will have been defined. Your next goal is to find this audience, and ensure you're reaching them on the right platforms. Look at the data across your social media channels to see where the demographics match up. As a general rule, TikTok audiences tend to skew younger than Instagram or Facebook audiences. Your PR team should also be advising on demographics across media types, and crafting a strategy that encapsulates the priority broadcasters or publications. You may even find that TV and/or print better represents where your audience is, resulting in a need for both online and offline content creation.
3. Find ambassadors that truly align with your launch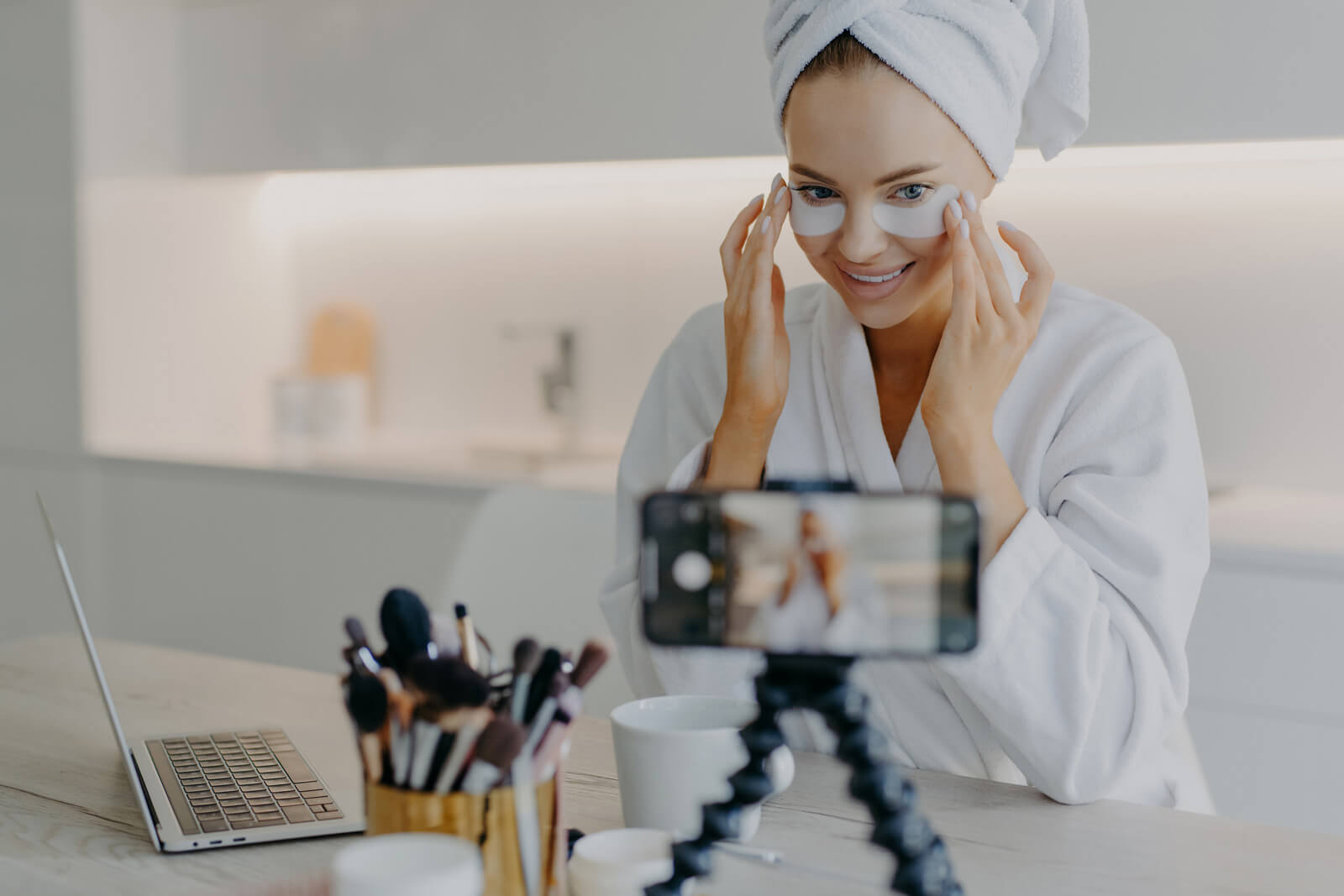 Influencers and ambassadors are key to building brand equity and getting your new product launch noticed. With digital analytics, your beauty brand can make data-driven decisions about the talent they work with. Here's how:
a) Assess their audience
While most influencer marketing platforms will provide data on creators' demographics, the right tool will also enable you to review the demographics of their audience. Just because a potential ambassador is of a certain age group or based in your target locale doesn't mean those who follow them are. It's crucial to check, so you can ensure you're reaching the right consumers.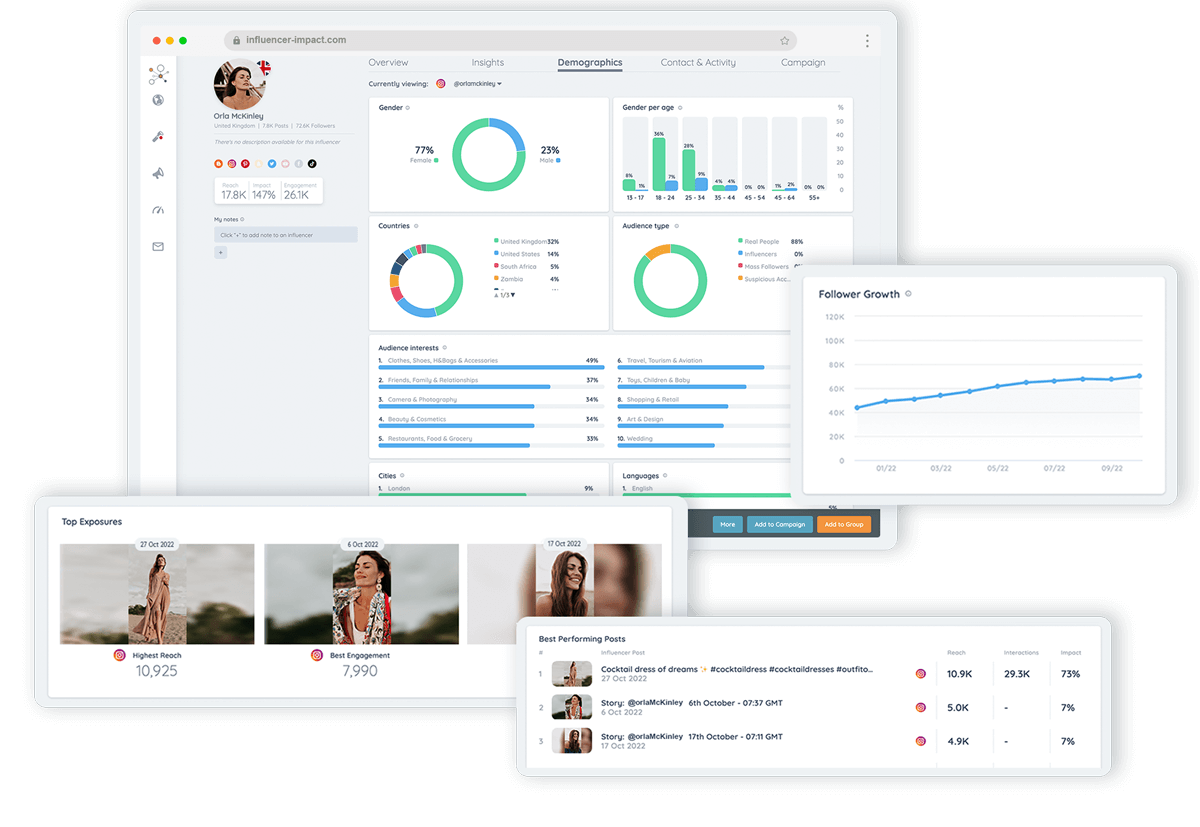 b) Check for social media bots
While social media platforms, including Instagram, are taking measures to clamp down on fake accounts (or 'bots'), they're still prevalent across the digital landscape. In fact, some influencers are still paying for followers and engagement. This makes it challenging for brands to reach authentic audiences – but not impossible. Use analytics to identify unusual activity on an influencer's account, such as a fluctuating growth rate or unexpected spikes in engagement over a set period. Then manually check comments on best performing posts to assess how authentic they seem. A low comments to likes ratio can also point to a bot attack.
4. Define your message – and stick to it
An omnichannel, always on presence has been proven to drive results for new beauty product launches, so once you've defined your NPD messaging, keep it consistent across all platforms and channels. These include:
Social media

Online media

Influencer Blogs

Retailer blogs/newsletters

Lifestyle TV programmes

TV shopping like QVC

Product pages

Online co-op advertisements
Your key product messages should also be included in influencer campaign briefs, so they can merge their tone of voice with your promotional priorities to excite and inform their audience.
5. Create an impactful campaign timeline
Timing is everything when it comes to kicking off your launch campaign. While you want to generate buzz ahead of the drop date, it's important to achieve maximum impact in the first weeks that the product arrives. It can be difficult to stand out with new launches landing on shelves every week, so make sure you have enough activity planned to keep your product at the forefront of beauty lovers' minds. If you can, tie cultural moments into your launch calendar to give it added visibility, using TikTok and Instagram hashtags and keywords to join conversations that matter to your audience.
6. Get the insights you need and measure your success
From the outset, it's important to set achievable goals and KPIs for your launch campaign. This involves defining what success actually looks like, including driving traffic to your website, building engagement with your followers — and of course, driving sales.
mmi can assist you in all of these areas. Through a combination of cutting-edge, self-service technology along with specialist knowledge of the beauty industry, our media and etail platforms are ideal for brands planning a product launch. Get detailed insights on where your media spend should be deployed, plan, monitor and review your promotional campaigns, track your investments and monitor your success: all in one place. To find out more, speak to mmi analytics today.